Winnie always wanted a baby brother. So when Sully came, he was thrilled. They have been inseparable ever since.
I just couldn't contain my excitement when my family brought home our new puppy! I was bouncing all around, wagging my tail so hard my whole body was wiggling. I wanted to give him the biggest doggy kiss ever, but Mom said I had to be gentle. So instead I just snuggled up next to him and gave him a big doggy hug. He's so cute and cuddly, and I just know we're going to be best friends forever. I can't wait to play with him all day long!
Top 10 Dog Videos Today
1.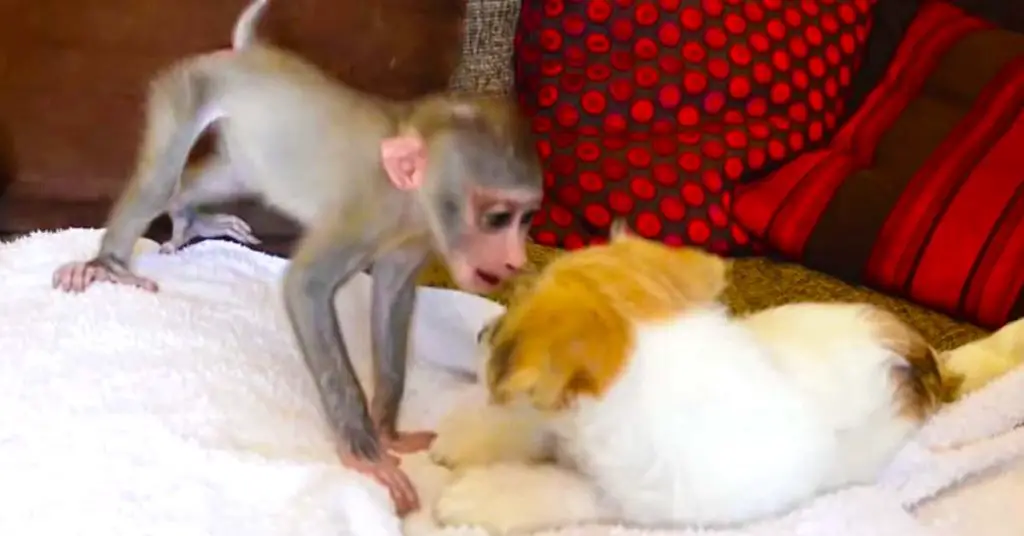 Abandoned Baby Monkey Is Best Friends With Jack Russell Puppies
Mubi the baby monkey was abandoned by her mother, but zookeeper Simon brings her home at night to play with his Jack Russell puppies, Iain ... Read more
2.
3.
4.
5.
6.
7.
8.
9.
10.