Nick Abbott adopted his dog Emerson from a foster rescue in Maine.
Can deaf dogs learn sign language?
When most people think of dogs, they picture a loyal companion wagging its tail and greeting them at the door. However, for people who are deaf or hard of hearing, a dog can provide an even greater level of companionship by serving as an important mode of communication. While all dogs are capable of learning basic commands, deaf dogs can be trained to respond to sign language. This allows their owners to keep them engaged and active, as well as forming a stronger bond between owner and dog. In addition, deaf dogs can serve as invaluable assistance animals for people with hearing impairments. By learning sign language, these dogs can help their owners navigate the world and maintain their independence.
Top 10 Dog Videos Today
1.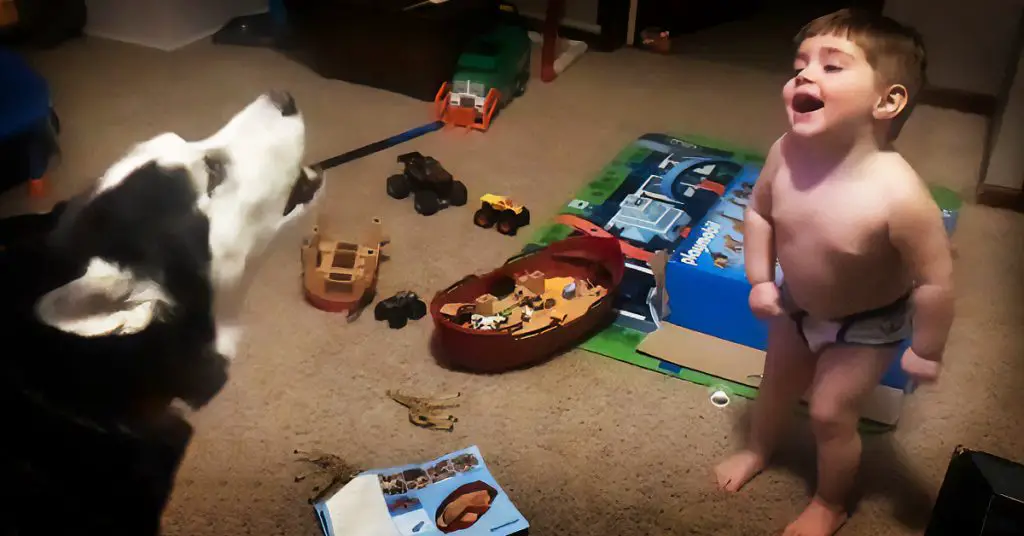 Toddler Can't Stop Laughing As He Learns To Howl With His Husky Friend
Boston the Husky teaches Braxton the song of his people. Do dogs like to howl with humans? Howling is one of the most iconic dog ... Read more
2.
3.
4.
5.
6.
7.
8.
9.
10.