George thought the cucumber on the counter looked like a good snack, but then looks very confused once it is in his mouth.
I wasn't sure what to do with the cucumber. I knew I wanted to eat it, but it didn't seem like the kind of thing that Dogs are supposed to eat. I mean, we're supposed to eat meat, right? But this cucumber looked so delicious. I couldn't resist. I snatched it up off the counter, but I didn't know what to do with it. I just sat there, looking at the cucumber, wondering what to do next. Should I take a bite? Should I run away and hide it from the humans? Or should I just play it cool and act like I didn't do anything?
Top 10 Dog Videos Today
1.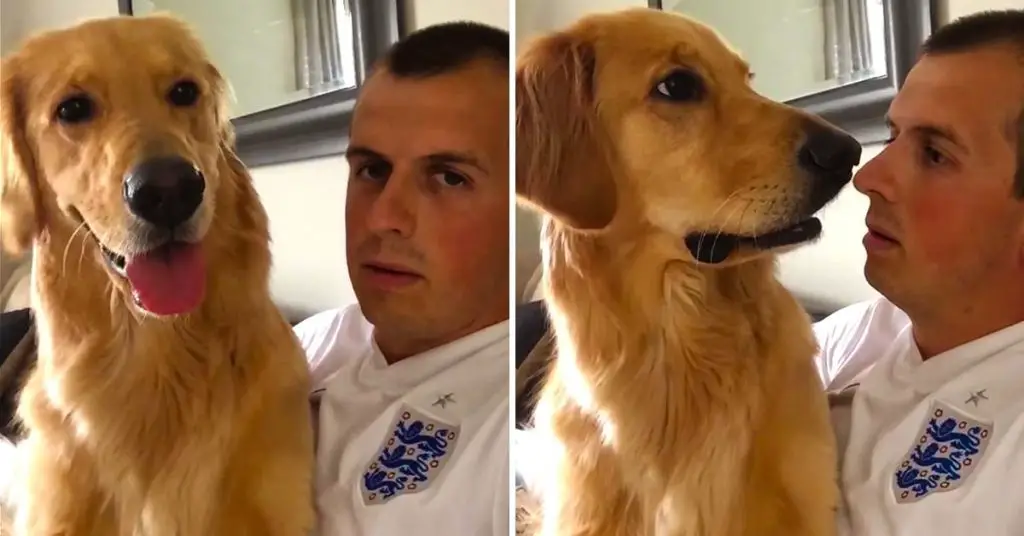 John Bache sits down with his Golden Retriever to share the special news. Watch how adorably he reacts. When dad told his Golden Retriever about ... Read more
2.
3.
4.
5.
6.
7.
8.
9.
10.