Wangwang, the German Shepherd hears her former handler's voice and excitedly runs out to see him.
What happens after police dogs retire?
After a long career of keeping communities safe, police dogs often retire at the ripe old age of eight or nine. But what happens to these heroic canines after they hang up their leash? For many police dogs, retirement is a chance to finally relax and enjoy all the things they couldn't do on the job, like playing fetch in the park or taking a nap in the sun. However, some police dogs choose to stay active even in retirement, working as therapy dogs or assisting with search and rescue missions. Whatever they choose to do, most police dogs enjoy a well-deserved retirement spent surrounded by the people who love them.
Top 10 Dog Videos Today
1.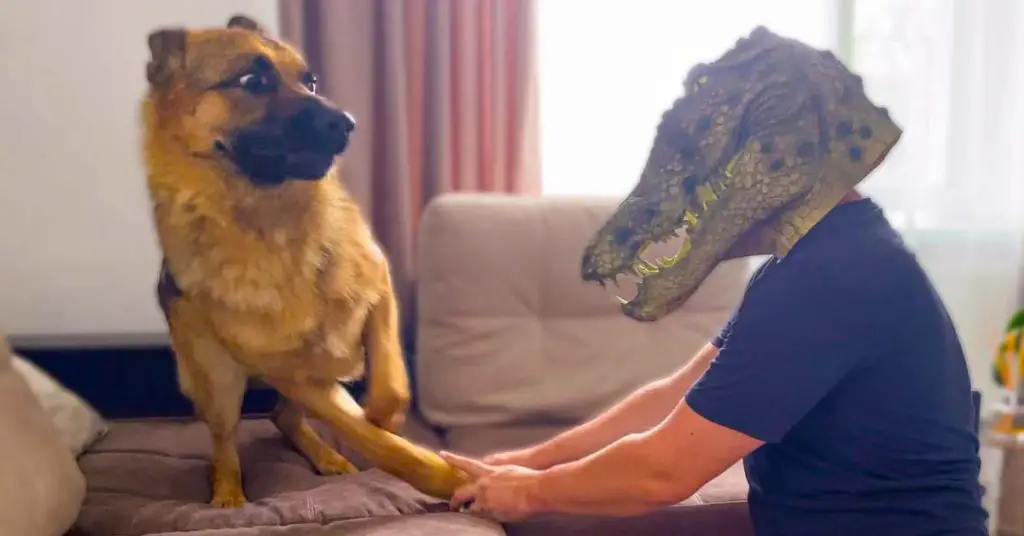 German Shepherd Pranked By Dad Wearing A Crocodile Mask
Rocky the German Shepherd wags his tail because he can smell his Dad but he doesn't trust that mask. Should you prank your dog? One ... Read more
2.
3.
4.
5.
6.
7.
8.
9.
10.