Ralphie the Newfoundland showers his owner with lots of love and affection, but he has a hidden agenda.
Will a dog choose food or its owner?
Most dog owners would like to think that their furry friend would choose them over a tasty treat any day. However, the reality is that many dogs would probably go for the food if given the choice. The fact is, dogs are motivated by food more than anything else. While they may form strong bonds with their owners, at the end of the day they are still animals who are driven by instinct. This means that when push comes to shove, they will usually choose what's best for them in the moment – and that's typically food. So, while your dog may love you dearly, don't be too surprised if they choose a tasty snack over you in a pinch!
Top 10 Dog Videos Today
1.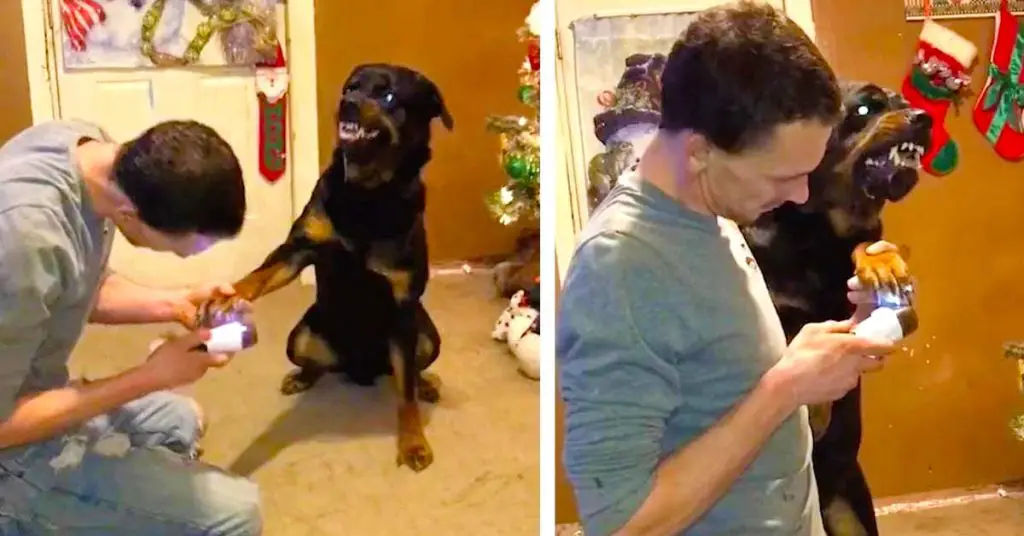 Angry Dog Doesn't Like Getting His Claws Trimmed
Bear, the aptly named Rottweiler, is not a fan of having his nails trimmed and complains loudly to his human the whole time. Dogs are ... Read more
2.
3.
4.
5.
6.
7.
8.
9.
10.