Dogs aren't allowed on public transportation in Buenos Aires, but this bus driver couldn't let these stray dogs stay out during a torrential downpour.
Can dogs travel on buses?
While the answer to this question may vary depending on the city or country you live in, the general consensus is that dogs are not allowed on buses. The reason for this is that buses are enclosed spaces with a lot of people, and not all passengers are comfortable being around dogs. In addition, many dogs do not do well in crowded environments and may become anxious or agitated. For these reasons, it is generally advisable to leave your dog at home when taking the bus. However, there may be some exceptions for service animals. If you are unsure about the policy in your area, it is always best to check with your local transit authority before boarding.
Some local buses welcome dogs onboard as long as they are well-behaved and kept on a leash. This policy helps to make public transportation more accessible for pet owners and reduces the number of pets that end up in shelters. In addition, having dogs on buses can provide a sense of calm and companionship for passengers, especially those who are alone. Of course, not all dogs are good candidates for bus travel, and some breeds may be better suited to other forms of transportation. When in doubt, it is always best to check with the bus company beforehand to ensure that your dog will be welcome onboard.
It's no secret that dogs are man's best friend. They provide us with companionship, unconditional love, and hours of fun. But there's one thing that dogs don't always do so well: ride on buses. While some dogs take to public transportation like a duck to water, others get scared and anxious when they're on a bus. This can be frustrating for owners, who just want to take their furry friend for a ride. However, there are a few things that you can do to help your dog feel more comfortable on the bus. First, try acclimating your dog to the noise and movement of a bus by taking them for short rides on calm days. Once your dog is used to the sensation of riding on a bus, you can start taking them on longer trips. Additionally, make sure to sit near the front of the bus so that your dog can see what's going on around them. By following these simple tips, you can help your dog enjoy rides on the bus – even if they're not exactly thrilled about it at first.
Top 10 Related Dog Videos
1.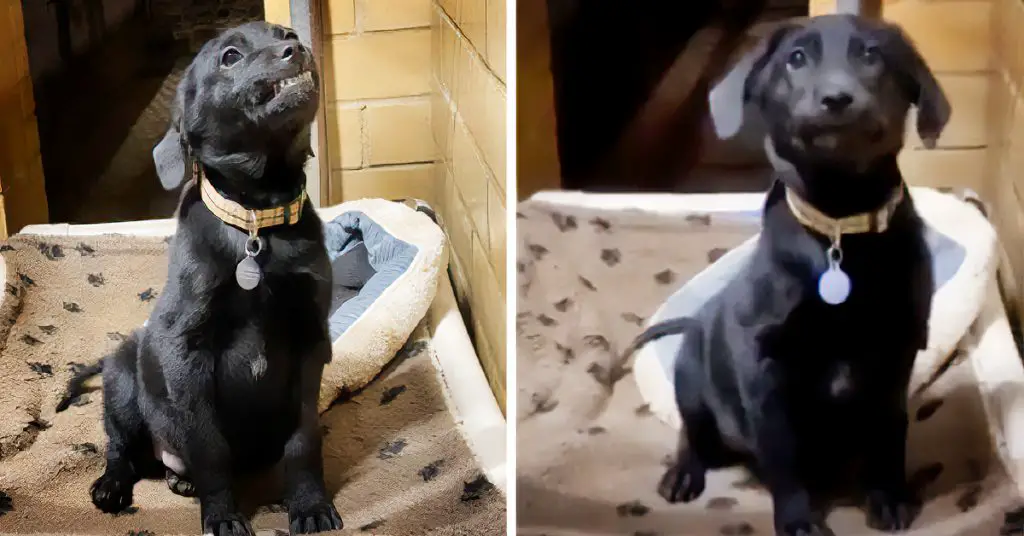 Puppy Waiting For A Forever Home Smiles At Everyone Who Walks By At Shelter
Burreaux is such a sweet little puppy with a very charming smile. Why do dogs smile? Dogs have a lot of facial muscles that allow ... Read more
2.
3.
4.
5.
6.
7.
8.
9.
10.