Barkley the Golden Retriever puppy won't leave her side while she naps – not even to play outside.
Hi, my name is Barkley and I am a golden retriever. My favorite thing in the whole world is my baby sister, but she is so small and fragile. I have to watch over her all the time to make sure she is safe. My mom and dad are always telling me to be gentle with her, but I don't understand why. I just want to protect her. She is my best friend. When she cries, I always go to her and try to comfort her. I give her kisses and try to make her feel better. I love being a big brother. It is the best thing in the world.
Top 10 Dog Videos Today
1.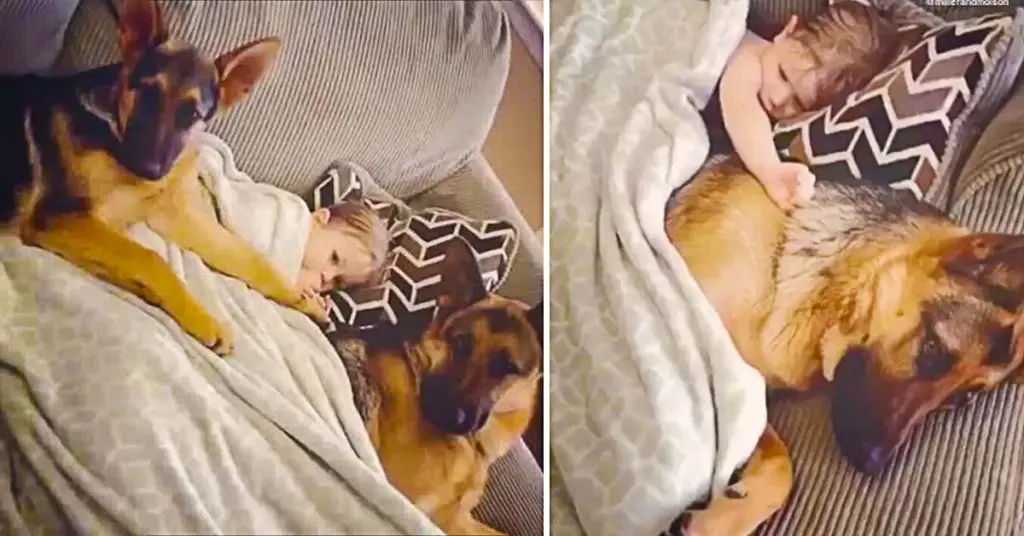 Safest Baby Ever Sleeps With Two Protective German Shepherds
Miller and Molson the German Shepherds love their baby so much, and enjoy taking naps together. German Shepherds Miller and Molson love spending time with ... Read more
2.
3.
4.
5.
6.
7.
8.
9.
10.