I'm a puppy who enjoys playing with a plush pal from time to time. Whether I'm nuzzling them, licking their ears (I also enjoyed grooming my kitty friend Snippet's ears), or playing catch with them, they're an integral part of my work day here at the house.
So imagine my joy when the mail man brought an Amazon Prime package to our house and mom and dad said it was for me! Oh happy day!
I never can be quite sure what is going to come out of a package that mom and dad are excited about. It could be toothpaste, a drain clog preventer, or any manner of "useful" items which are clearly boring. When I saw these cute little faces I could barely contain my excitement! Plush animals and a log for them to go into? Such a cute combination!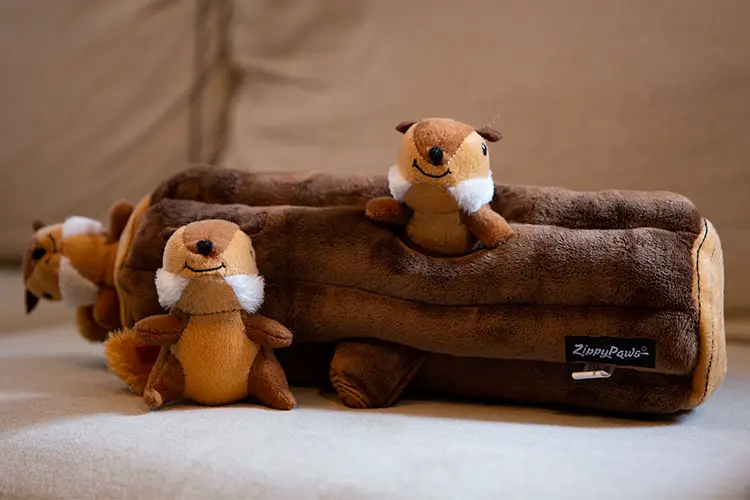 Why hello there, fair little woodland creatures. What are your names? My name is Ralph and I live here. Do you need your ears cleaned? Welcome to my home!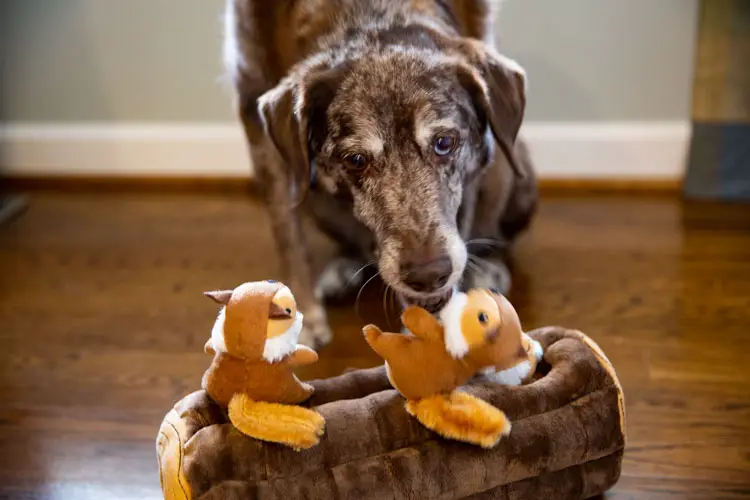 Why are you disturbing my fun with paparazzical photography? Can't a puppy get a moment's peace with my new friends??!?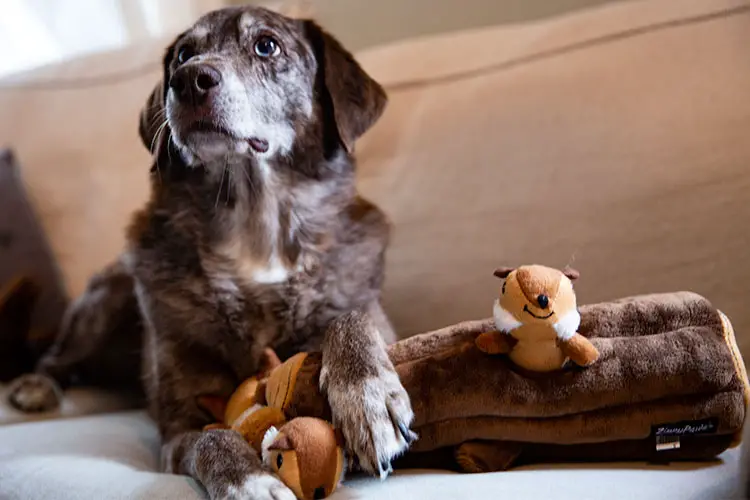 It isn't even my birthday, what did I do to deserve such a wonderful present? Is this how I'm being paid for my work blogging? If so, I'll take it!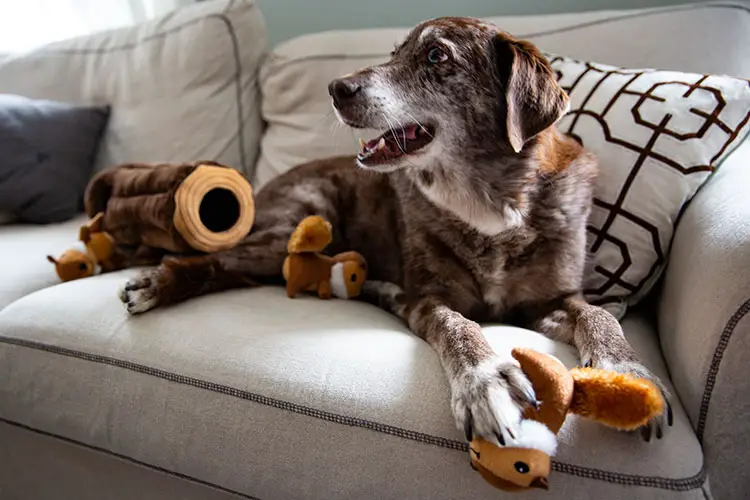 Little friends…is one of you hiding in the log?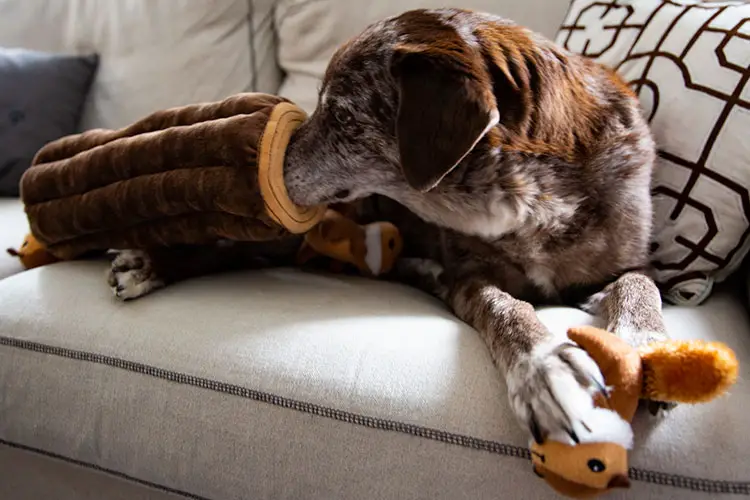 ZippyPaws, you folks have nailed it with this one. If my terrier percentage was greater I would be even more into fishing these chipmunks out of their log. I do love little creatures such as these.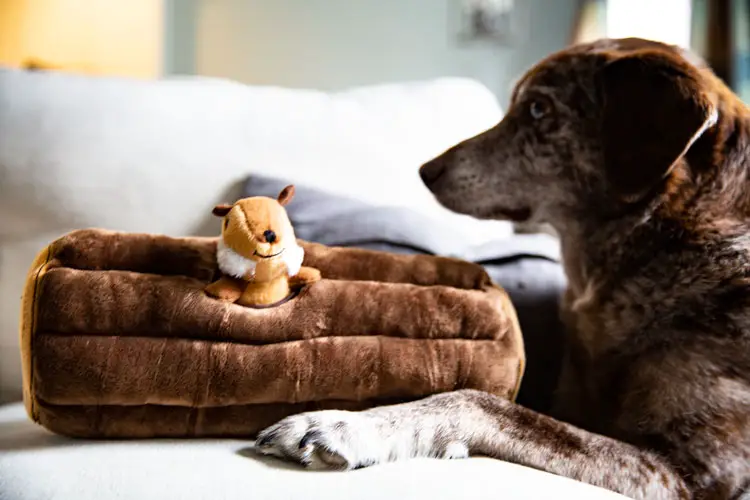 Even more fun— playing catch with them!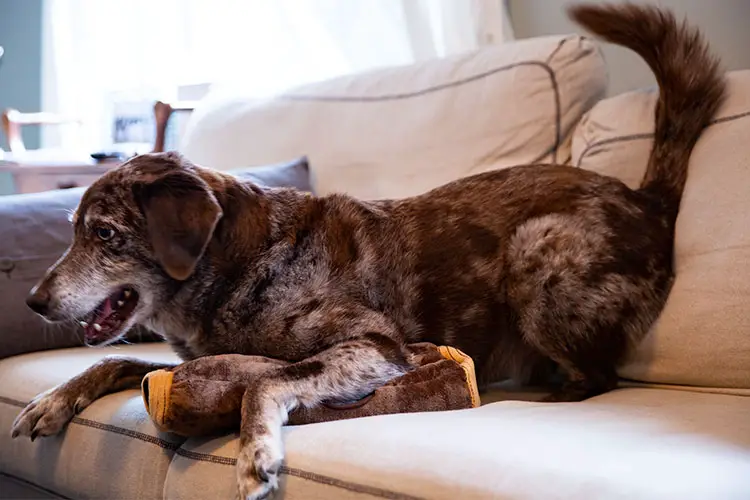 While my duck is still at the top of my favorites list (the scent and dirt that have built up on it are 9 years in the making and not easily duplicated), I have enjoyed playing with this with the little people in my life. I don't know who enjoys it more, them or me. So if you have little ones or a terrier, or a dog who loves stuffed animals, I highly recommend this toy!