When Blaze's owner saw his adoption picture, she knew he was the dog for her. She didn't even know about his funny teeth until he came home.
When Blaze's owner went to adopt him, he was sitting in a kennel at the animal shelter, and his warm smile stole her heart. She happily adopted him and quickly discovered that he was an incredibly loving pet. Blaze loves spending time with his family and playing fetch in the yard. He is always excited to go on walks and car rides, and he never misses an opportunity to cuddle up with his people. Thanks to his amazing personality, Blaze has quickly become a cherished member of the family!
Top 10 Most Heartwarming Dog Videos Today
1.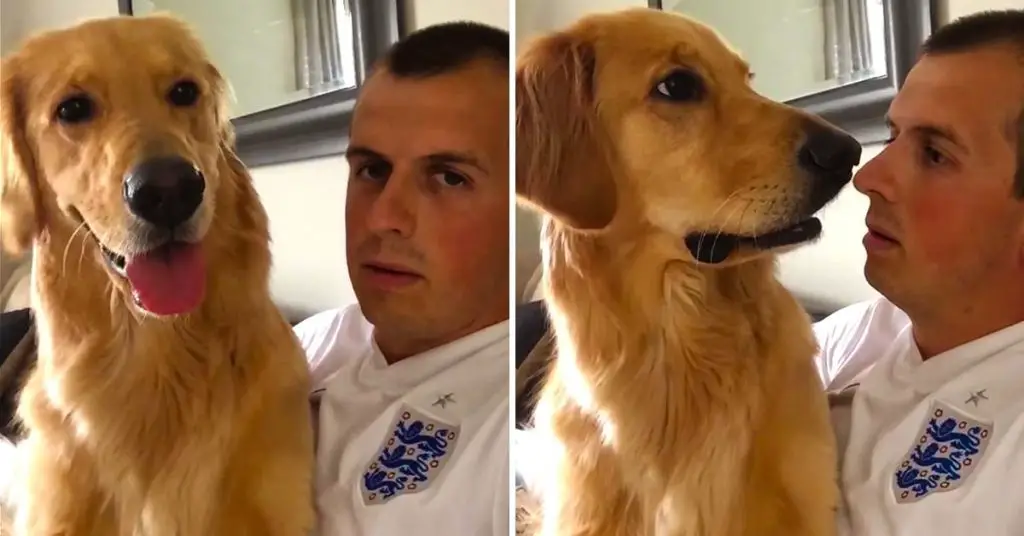 John Bache sits down with his Golden Retriever to share the special news. Watch how adorably he reacts. When dad told his Golden Retriever about ... Read more
2.
3.
4.
5.
6.
7.
8.
9.
10.