This adorable little puppy decided that he wanted the food bowl all to himself.
In a scene that could have been straight out of a cartoon, this tiny little puppy was caught on camera brazenly stealing his much bigger dog friend's food bowl right from under his nose! Though the larger dog didn't seem to mind too much, it's clear by his facial expression that he was certainly surprised by the little pup's antics. Watching the little guy snatch the food and scurry away is absolutely adorable, and we can't help but root for him!
Top 10 Most Heartwarming Dog Videos Today
1.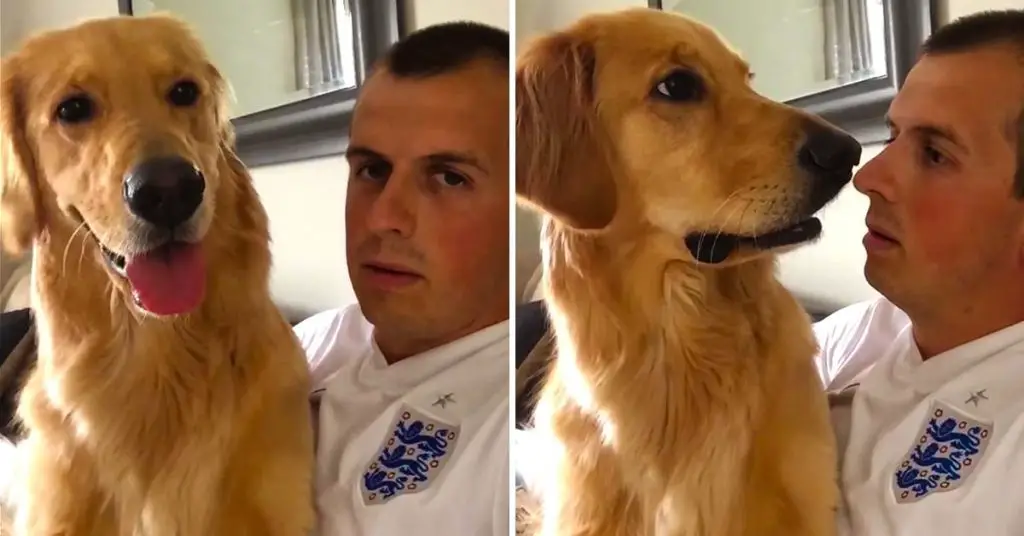 John Bache sits down with his Golden Retriever to share the special news. Watch how adorably he reacts. When dad told his Golden Retriever about ... Read more
2.
3.
4.
5.
6.
7.
8.
9.
10.