When Mishka the 3-year-old Alaskan Malamute hears the music, she comes running outside every afternoon.
I sit and wait. I can see the ice cream truck coming down the street, and my tail starts wagging in anticipation. I know that it won't be long now until I get my favorite treat – a vanilla cone with a dog biscuit on top. My human always tells me to be patient, but it's hard to wait when I know that something delicious is on its way. However, I patiently sit and wait until the truck finally stops in front of our house. Then I can't help but jump for joy as my human comes outside with my treat. I love waiting for the ice cream truck every single day – it's one of my favorite parts of summer!
Top 10 Dog Videos Today
1.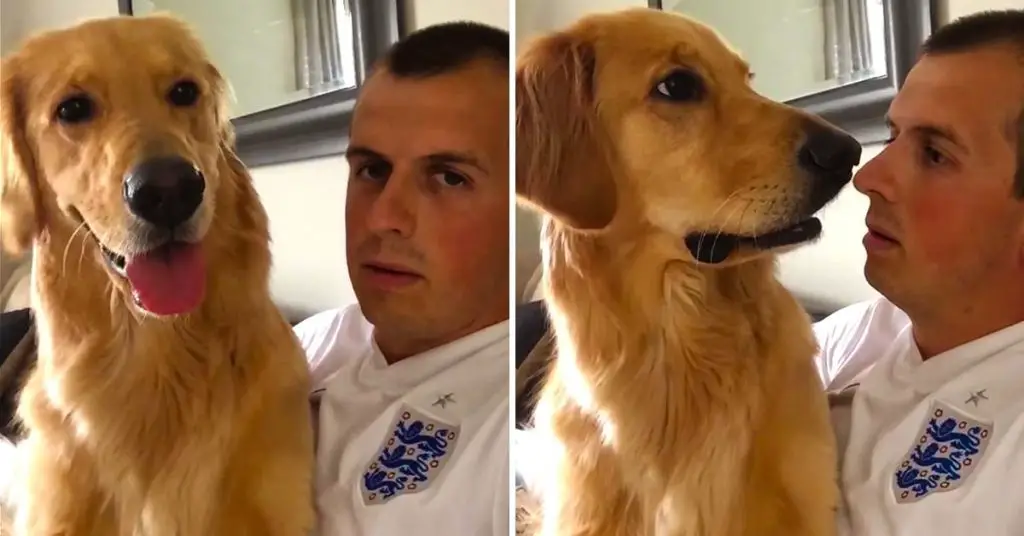 John Bache sits down with his Golden Retriever to share the special news. Watch how adorably he reacts. When dad told his Golden Retriever about ... Read more
2.
3.
4.
5.
6.
7.
8.
9.
10.