Maverick is 2 and gets some help from Leroy the Basset Hound to get a snack from the fridge.
Can a kid sit on a dog's back?
Most dogs are patient and good natured, which makes them ideal companions for children. However, it's important to remember that dogs are still animals, and they may not always be comfortable with being treated like a toy or piece of furniture. For example, sitting on a dog's back may seem like harmless fun, but it can actually be quite painful for the dog. The dog's spine is not designed to support the weight of a human, and even a small child can cause the dog discomfort. In addition, the dog may feel trapped and panicked by having someone sitting on top of them. For these reasons, it's best to avoid sitting on a dog's back, even if they seem to tolerate it.
While large breeds of dogs may appear to be sturdy enough to support the weight of a child, they are actually not built for this purpose. Their bones and joints are not as strong as those of humans, and their bodies are not designed to bear the weight of a person. Additionally, large dogs are more prone to arthritis and other problems with their joints, which can be exacerbated by the added weight of a child. For these reasons, it is not recommended that children ride on large dogs, even if they seem to be enjoying it.
Top 10 Related Dog Videos
1.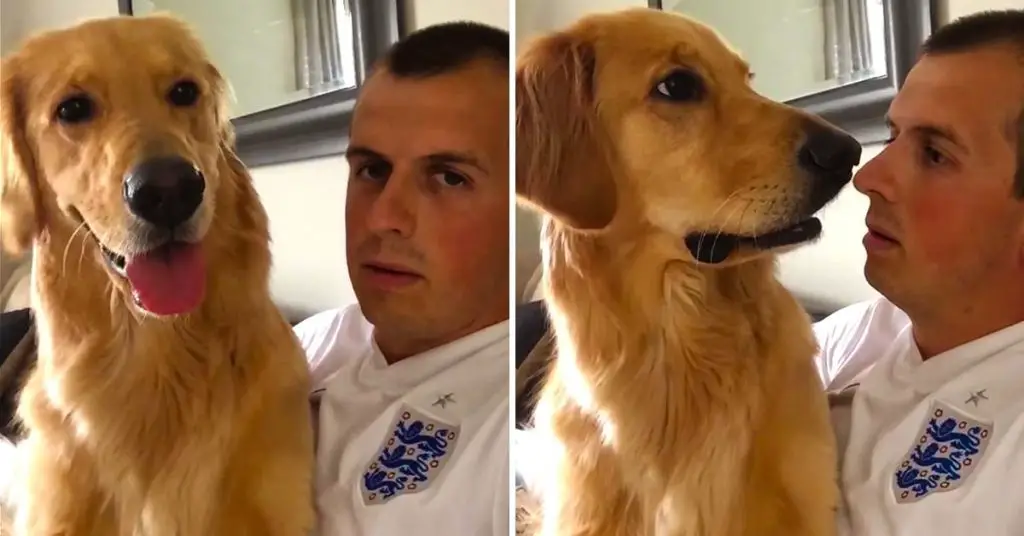 John Bache sits down with his Golden Retriever to share the special news. Watch how adorably he reacts. When dad told his Golden Retriever about ... Read more
2.
3.
4.
5.
6.
7.
8.
9.
10.