Tucker the Labrador puppy is very excited to meet this newborn calf.
https://www.youtube.com/watch?v=HpaSGvoxLFo
When Tucker the Labrador puppy met the newest member of the cattle farm, he was so excited he couldn't contain himself. The little calf was still trying to find its way, but that didn't stop Tucker from wanting to play. He bounded over to it and started licking its face.
Top 10 Most Heartwarming Dog Videos Today
1.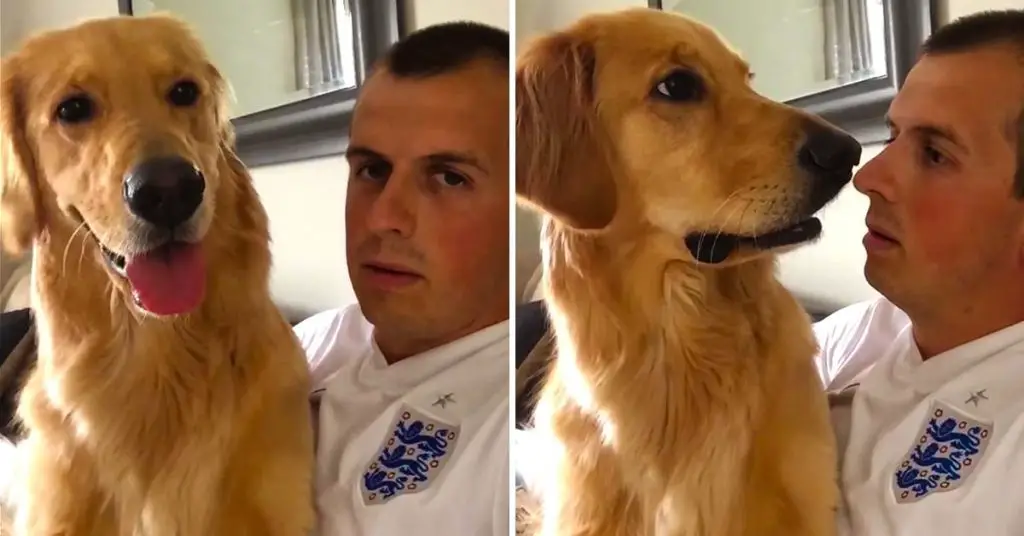 John Bache sits down with his Golden Retriever to share the special news. Watch how adorably he reacts. When dad told his Golden Retriever about ... Read more
2.
3.
4.
5.
6.
7.
8.
9.
10.