This dog got tired of waiting for his owner to come back, so he laid on the horn to speed things up.
Why do dogs honk car horns?
One possibility is that the dog is trying to get the attention of the driver. After all, honking the horn is a sure way to get someone's attention. It's possible that the dog has seen something that he wants the driver to see, or that he wants to go in a particular direction. Another possibility is that the dog is simply enjoying making noise. Dogs are known for their love of playing and making mischief, so it's possible that honking the horn is just something fun for the dog to do. Regardless of the reason, it's clear that dogs have a surprising amount of control over car horns – so be careful when you let your dog ride shotgun!
Dogs have sensitive hearing, and a car horn can hurt their ears. The sound of a car horn is loud and can startle a dog, causing them to yelp or try to run away. In addition, the vibration from a car horn can travel through a dog's body and cause them discomfort. If you honk your horn around a dog, they may become scared or agitated. It's best to avoid honking your horn around dogs if possible. If you must honk your horn, do it gently and only when necessary. Dogs are our loyal companions, and we should do everything we can to make sure they're comfortable and happy.
Top 10 Related Dog Videos
1.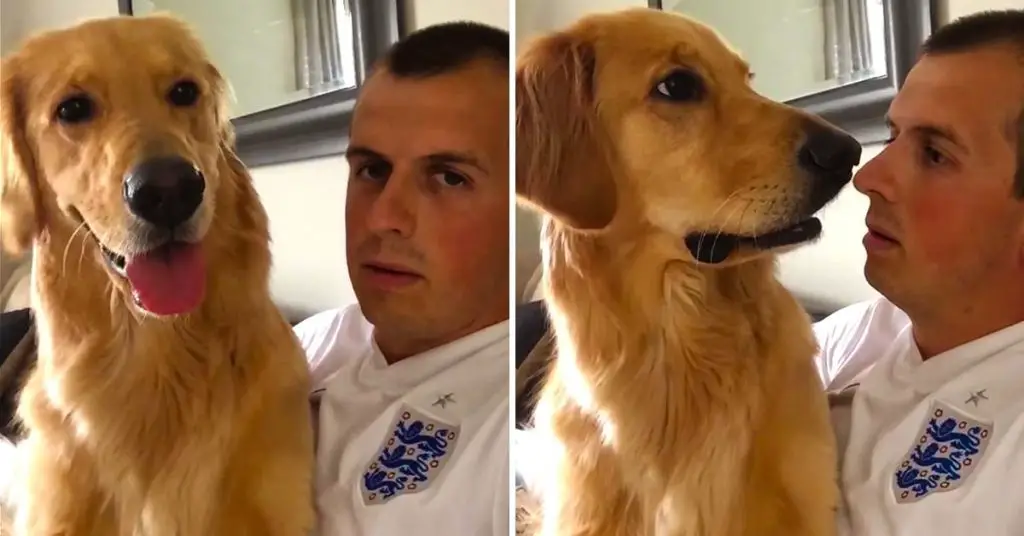 John Bache sits down with his Golden Retriever to share the special news. Watch how adorably he reacts. When dad told his Golden Retriever about ... Read more
2.
3.
4.
5.
6.
7.
8.
9.
10.