Huey the French Bulldog gets a Frenchie little brother, Leon. The two are adorable.
Huey the French bulldog is a happy pup. His human family loves him very much and spoils him rotten with plenty of toys, treats, and walks. But there's one thing Huey has always wanted – a little brother or sister to play with. His humans decided to surprise him with a new addition to the family – Leon, a French bulldog puppy! Huey was so excited to have someone to play with and the two have been inseparable ever since. They love chasing each other around their backyard, playing tug-of-war with their toys, and taking naps together. It's the ultimate doggy sibling bond!
Top 10 Most Heartwarming Dog Videos Today
1.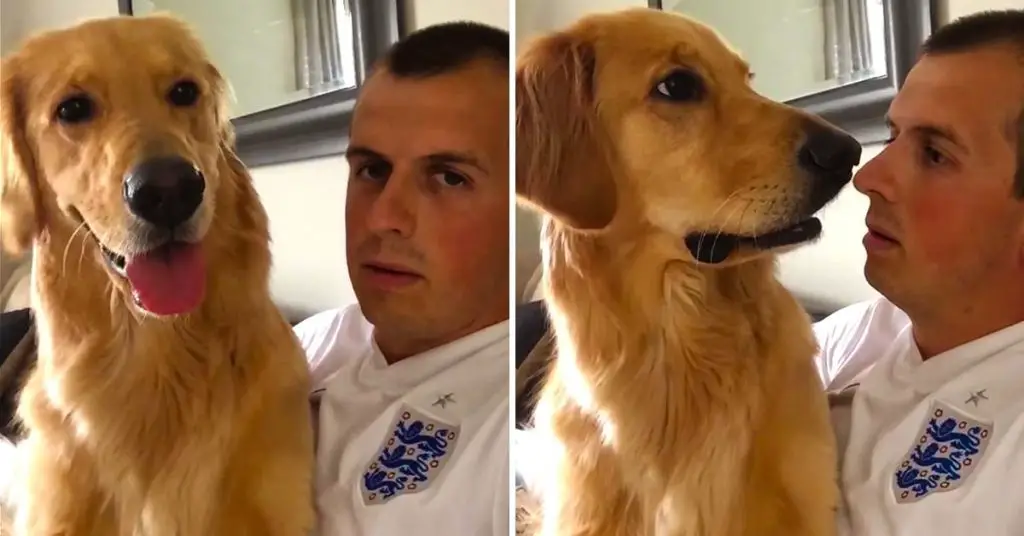 John Bache sits down with his Golden Retriever to share the special news. Watch how adorably he reacts. When dad told his Golden Retriever about ... Read more
2.
3.
4.
5.
6.
7.
8.
9.
10.