Ava steals Brano the German Shepherd's treat, but Brano is so well behaved and gentle.
Check out this video of baby Ava grabbing Brano the German Shepherd's snack right out of his mouth! But even more amazing than the theft is Brano's reaction – he doesn't get mad or aggressive towards the little one, he just keeps lying there waiting to get his treat back. Such a good dog.
Top 10 Most Heartwarming Dog Videos Today
1.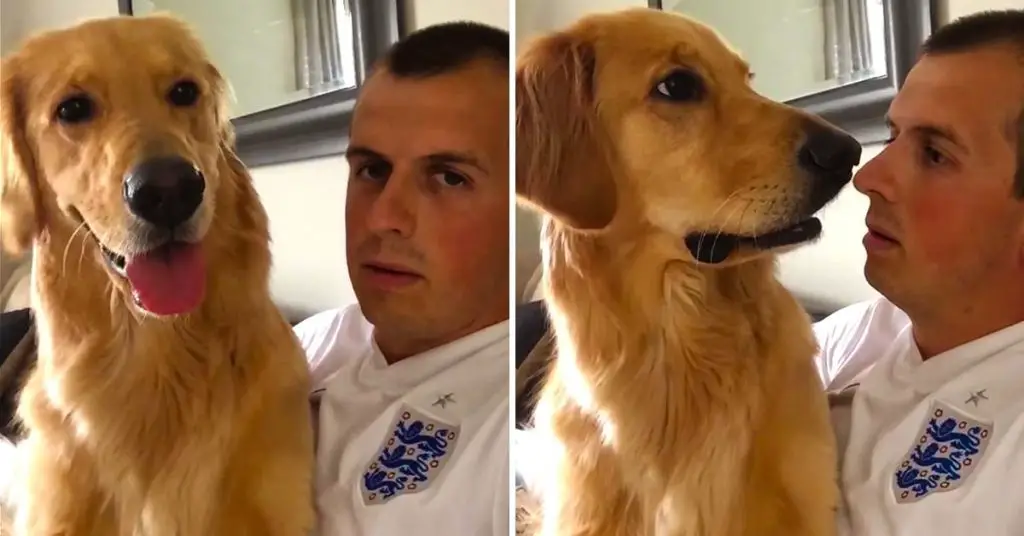 John Bache sits down with his Golden Retriever to share the special news. Watch how adorably he reacts. When dad told his Golden Retriever about ... Read more
2.
3.
4.
5.
6.
7.
8.
9.
10.