Watch and laugh as Lady Darla, Eva, Radar, Maddie & Ellie get excited to place their order for five vanilla ice cream cones.
My human put me in the car and I knew we were going for a ride. I love car rides because it means I'm going to get to go on an adventure. We drove for a little while and then stopped at a place called the "drive thru." I didn't know what that was, but my human said it was where we were going to get some ice cream. I could smell it already and my drool started flowing. My human put down the window and started talking to another human. They gave her some ice cream and she drove us away. I was so excited that I licked her face to show my appreciation. Thanks for the yummy ice cream, humans!
Top 10 Dog Videos Today
1.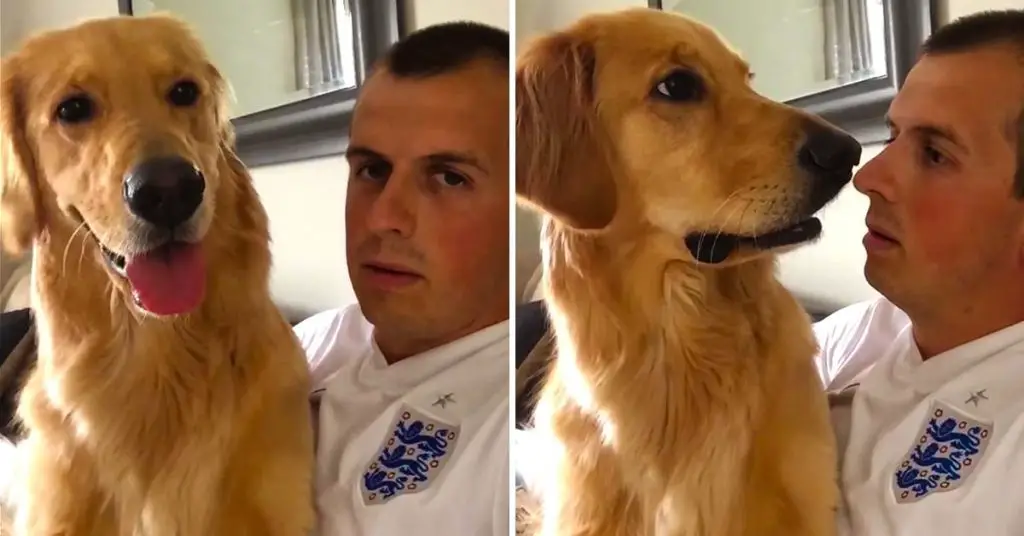 John Bache sits down with his Golden Retriever to share the special news. Watch how adorably he reacts. When dad told his Golden Retriever about ... Read more
2.
3.
4.
5.
6.
7.
8.
9.
10.