Jin Mao is a sweet Golden Retriever that just got a new buddy to play with. Jin Mao is so gentle and loving towards Teddy the adopted puppy in this clip.
https://www.youtube.com/watch?v=b8kyuIayrrI
Many dog lovers know that when you adopt one dog, it's hard not to want to bring another home too. That's what happened to one family who adopted a golden retriever, and soon discovered they needed to get him a puppy sibling. The new addition has been a joy for the whole family – and the dog siblings have become best friends too.
Top 10 Most Heartwarming Dog Videos Today
1.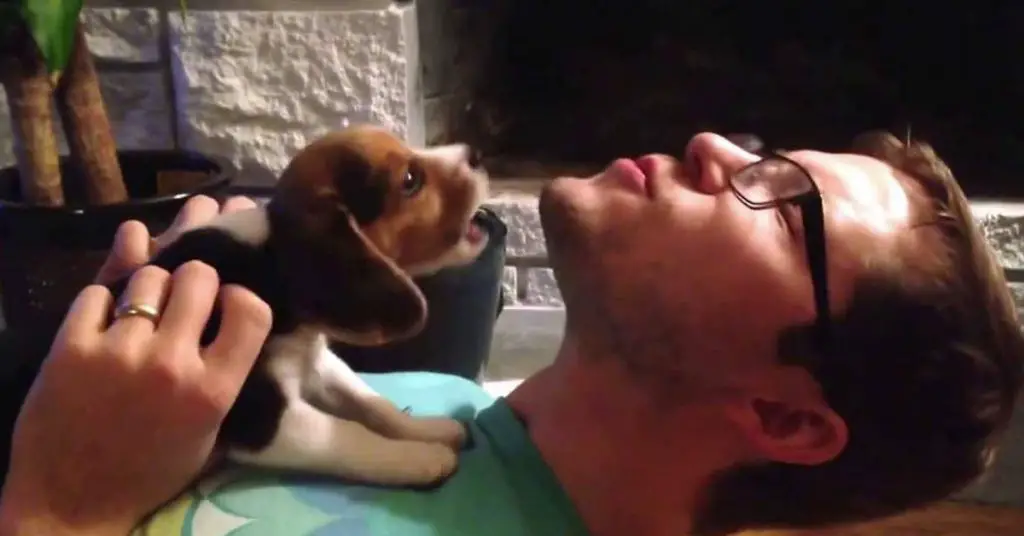 Moose is the cutest little howler and dad does a good job for a human. Teach a Beagle Puppy to Howl: Simple Tips for Success ... Read more
2.
3.
4.
5.
6.
7.
8.
9.
10.