I understand just how lucky I am. I have a human who loves me, a wonderfully warm home, and plenty of food to fill my belly every night before bed. But, I know that many dogs don't have it as good as me, and sadly, are cast away by society. Many major cities have homeless or stray dogs that roam the city without a home to call their own. These dogs are often starving and are suffering from easily treatable diseases and conditions. Recently, a city in Mexico has implemented new changes and programs to help manage and protect the stray dog population. By allowing the citizens and public officials to come together, countless lives will be saved, and many dogs will get the help they so desperately need.
Helping Countless Stray Dogs
In 2019, the city of Soledad de Graciano Sanchez in Mexico took the necessary steps to help address the growing issue with stray dogs calling the streets of the town their home. City officials have estimated that close to 300,000 dogs are left homeless in the city and forced to wander the streets simply trying to survive. But, unlike many other cities with stray dogs, this city decided to do something to help. Local citizens combined forces with public officials to bring about innovative, helpful, and affordable new programs to help the countless stray dogs in need. With their combined efforts, stray dogs and pet dogs in the community are receiving the life-saving food, water, and medical attention they so desperately need.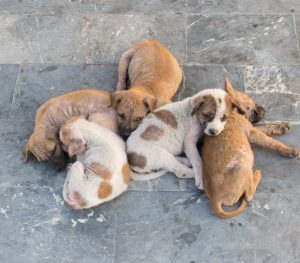 ComeDog program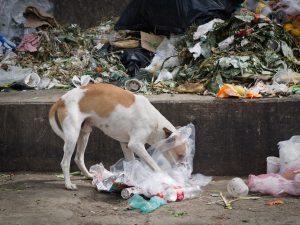 The ComeDog program was established to help give hungry dogs a free and nutritious meal by placing feeders throughout the city. 15 feeders that help dispense kibble to dogs were placed at various locations that stray dogs know to frequent. These feeders are simple, durable, and easy to replicate, and are simply made of PVC pipe. Soledad de Graciano Sanchez's citizens have generously donated the majority of the food for the feeders. One city official who helps manage the program, Respuesta Ciudadana, is responsible for monitoring the feeders and filling them regularly. This new program will allow stray dogs to get a free, healthy meal, often making the very difference between life and death.
Pet Ambulance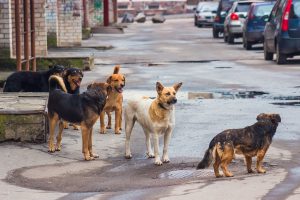 Another program rolled out by the city is the Ambudog program. This program provides a dedicated animal-specific ambulance that is stationed by area veterinarians. The ambulance will provide much needed medical care to cats and dogs in the area. The ambulance will provide services to stray cats and dogs in need and pets in homes who need a little extra attention. Veterinarians donate their time for free to provide necessary vaccinations and even spay and neuter surgery to area animals. This way, the program will help reduce the amount of dangerous disease spreading through the animal population and help control the pet population, which ultimately leads to stray dogs without a home.
Ongoing Community Involvement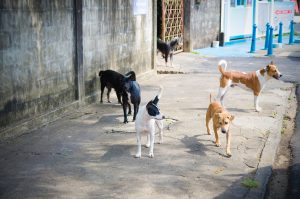 Of course, these two programs' success in helping the stray dog population in Soledad de Graciano Sanchez is only as strong as the people's willingness to commit to the program. While the city officials have rolled out the necessary resources to allow these programs to exist, the programs' success relies on charitable donations and volunteered time. With the community's support, though, it is believable to think that this program will give stray dogs some much-needed resources and attention to help them live happy lives. Ongoing medical attention and spay and neuter services sponsored by local veterinarians will limit the number of stray dogs in the future, helping to solve the ongoing problem. With the help of caring and loving animal lovers in Mexico and their willingness to commit to a social program to help dogs, they will solve an ongoing problem and significantly impact the lives of animals.