When you have the discerning palate of a distinguished old sea captain, not just any pet food will satisfy your hunger. I have gone on hunger strike many a day when my parents switched me to a new food that I just didn't care for. As an aside, I also don't eat for several meals on occasion when I am trying to maintain my boyish figure. It confuses the stuff out of my parents who can't figure out if I'm being picky, watching my weight, or if something more serious is going on. Thankfully it is usually one of the two former answers.
Anyway, I was THRILLED when my parents said they were going to be filling my Vittles Vault with a new food called Nulo Grain Free. While I had initially hoped for something that was pure carrot stick, chicken, or apple slice, I was grateful for a change as I was getting a little tired of my duck and vegetable blend. This promised salmon and peas— YUM! Here I am giving it a cautious sniff. Ah, yes, I detect a subtle note of sweet potatoes with an undercurrent of….wait a minute……carrots AND apples! What an auspicious day it is for the puppy!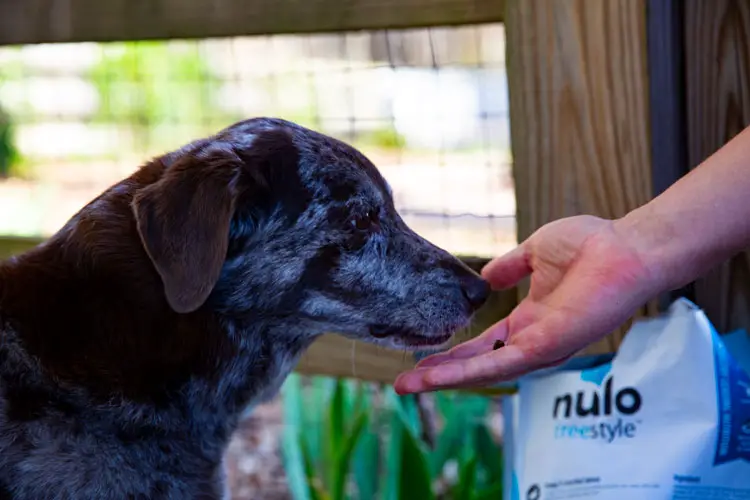 And the flavor profile I was smelling delivered. Lip licking good!
My mom and dad like that it is grain free, because they've read grains aren't the best for dogs to digest. I wouldn't mind if there was some corn thrown in there but I am a man who is also concerned about my health (per the above) so I can do without.
It also is rich in Omega-3  fatty acids which are really good for my handsome salt and pepper fur and my skin too. I am an anxious guy, and anxiety is no good for the tummy. The probiotics in this food will hopefully help offset the damage my stress does to my gut by filling it with good bacteria. And my mom and dad love that it is made in the US.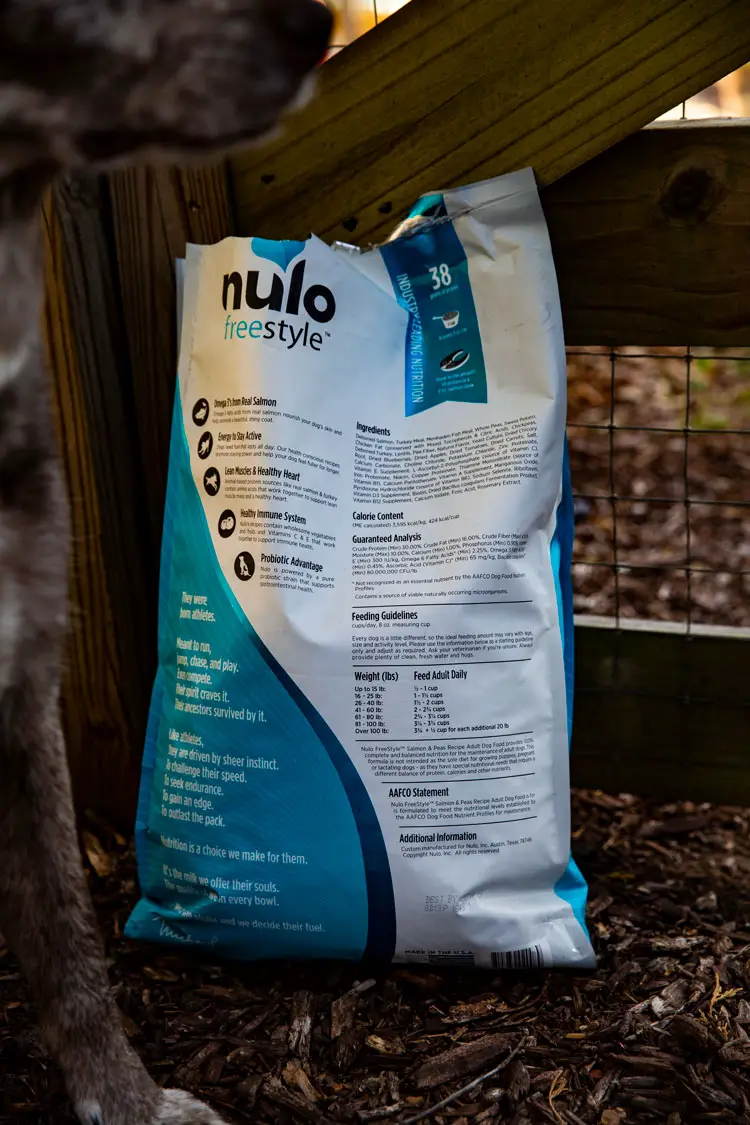 Once I gave the Nulo food my seal of approval my parents took it to the garage and put it in my vittles vault. As you can see by some of the dirt on the side, this vault has seen a few days– my parents got it about 6 years ago and it has held up excellently.
It keeps the moisture out of my food, seals to keep critters out, and is stackable if you have multiple pets and foods to store. As you can see by the picture my parents don't have it oriented as intended but it still does the job :).  Here I am supervising the pouring and hoping that some kernels escape for an extra snack.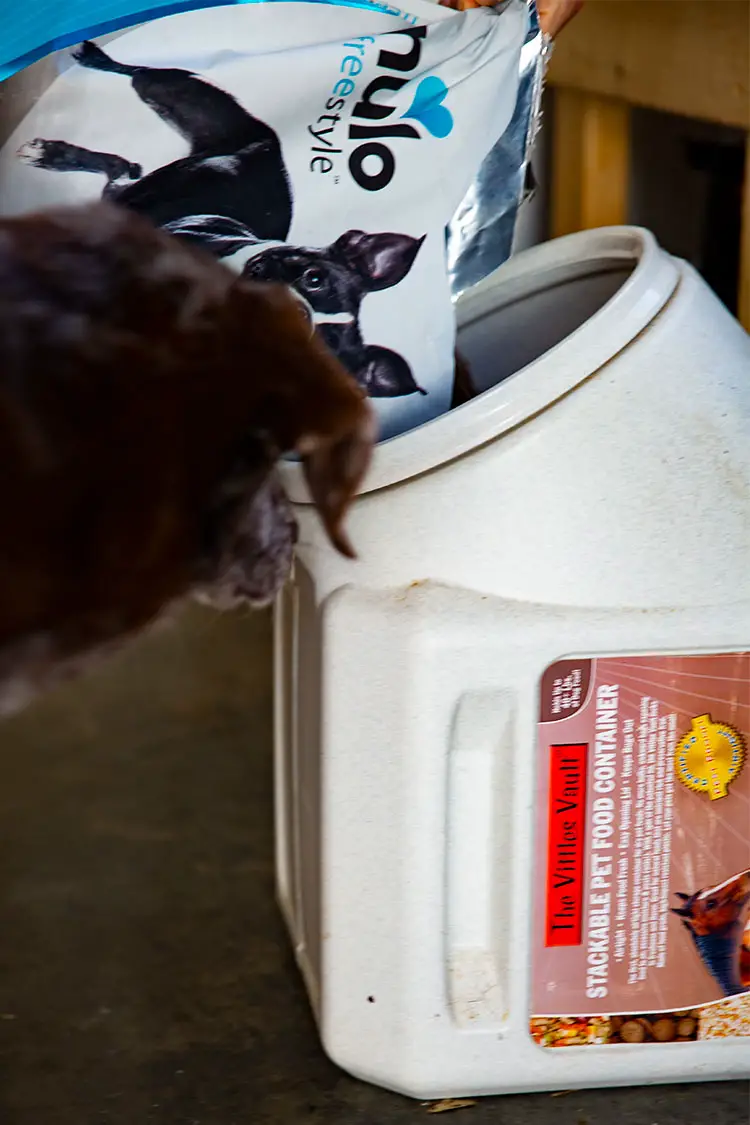 Dad, aren't you going to feed me another bowl full?  Don't forget to put on the lid!