Nora was so excited when a new puppy came home to play with, but the puppy got tired and fell asleep. Now Nora is upset and has a lot to say!
I was so excited to play with Nora when they brought me home. She was so enthusiastic and couldn't wait to play with me. But after a few minutes of running around, I got tired and had to take a nap. I could tell Nora was disappointed, and she started to talk to me in an upset voice. "What's wrong with you? Why can't you stay awake and play with me?" But no matter how much she tried to wake me up, I just couldn't keep my eyes open. I'm sorry, Nora. I'll try to play with you more tomorrow.
Top 10 Dog Videos Today
1.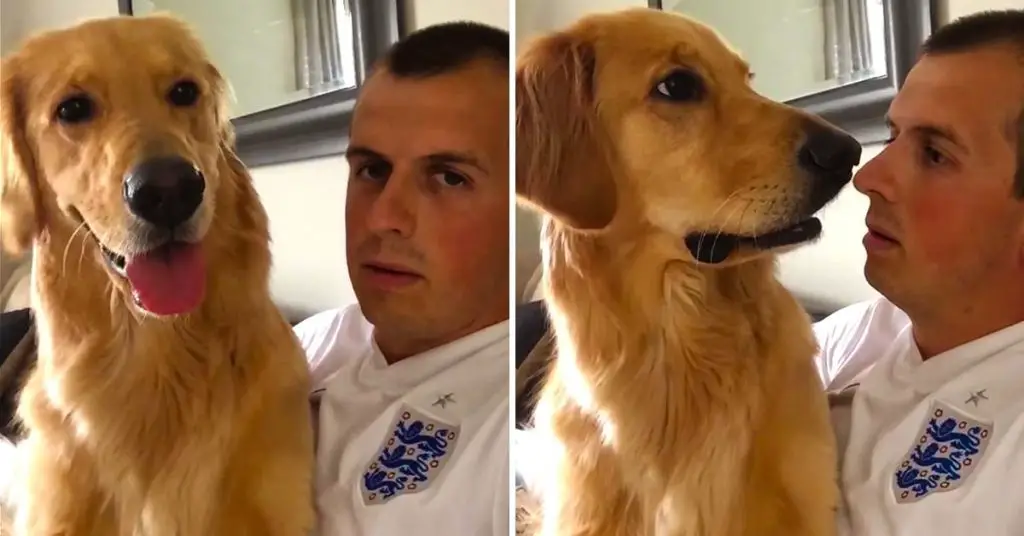 John Bache sits down with his Golden Retriever to share the special news. Watch how adorably he reacts. When dad told his Golden Retriever about ... Read more
2.
3.
4.
5.
6.
7.
8.
9.
10.