Puppies need a lot of time, attention, and patience. Those who have or have had a puppy are well aware of this, while those who have never had a puppy are quick to realize it when they get one.
All too often, the realization of how much work training a puppy can be doesn't come to life until that puppy has been brought home. Suddenly, it's hard to fit the proper training into the busy lifestyles that most people now consider the norm.
There is an option that can help people get through the difficult task of training in the form of dog training camps. But are dog training camps helpful or harmful? That is a question many new dog owners ask themselves. While there is no easy answer, we've put this together to hopefully help you make an informed decision as to whether or not a dog training camp is right for you and your puppy.
What is a Dog Training Camp?
A dog camp can go by different names like boot camp and training camp, but it's most commonly referred to as a board-and-train program. It's exactly as it sounds. Your dog will be taken to a boarding facility and trained daily for a specific length of time.
Typically, this training is done one-on-one with a professional dog trainer. It's not often as intense as it sounds and is usually done in short intervals, with frequent downtime in between for your dog to socialize with others.
The right dog training camp will provide a mix of training, with downtime that will include socializing, walks, and other playtime activities that will enrich the overall mood of your puppy.
While most are set up like kennels, good training camps will provide your dog with plenty of personal space so they can relax, eat, and sleep whenever they want.
As a rule, there are two different types of dog training camps:
Kennel Training Camps – With kennel training camps, your dog will be spending their time with multiple other dogs. When they're not being trained, they'll typically spend their time in a kennel, be it inside or out. Many of these training camps will have large outdoor recreational areas similar to a dog park when they can play freely and get their exercise, provided they get along with other dogs. Camps like these are similar to your everyday dog kennels with training mixed in, but they usually offer more socialization than a typical kennel.
In-home Training Camps – In-home training camps are much more intimate than kennel training camps. Instead of being in a kennel during their downtime, dogs are brought into the trainer's home and treated as a member of their family, usually with only one or two other dogs. This is the preferred dog training for most as dogs are treated with care and love, just as they would be at home, and get more one-on-one training time than they would at larger kennel facilities.
What Kind of Training Do Dog Training Camps Offer?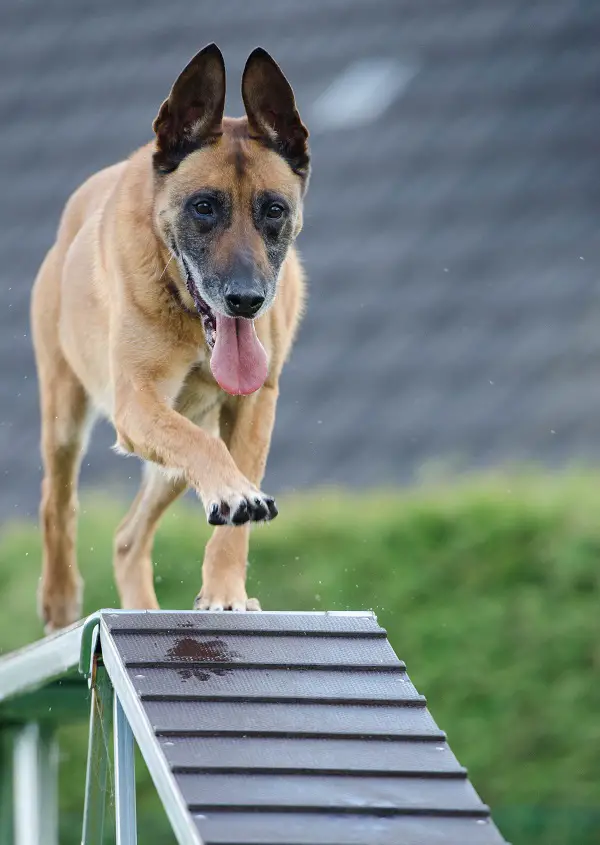 Dog training camps can help with many different aspects of training and will usually fall into one of two categories:
Basic Training – Basic training is the most common service that dog training camps offer. It's perfect for both a new puppy or an older dog that has had little-to-no training. For the most part, this basic training teaches your dog obedience and the commands needed to make it effective. However, the training can also help with some minor behavioral issues like taking off when off-leash, or leash pulling while walking. A good trainer will sometimes become invested in your pup and might even teach them some tricks and extra commands before they come home.
Behavior Training – Behavior training facilities aren't as common as basic training ones, but they are still available. Some basic training facilities do offer behavior training as well, but a good dog training camp will not mingle the two, instead offering them as separate programs.
Behavior training addresses serious behavioral issues like aggression, stress, and anxiety by exposing your pup to low-intensity levels of their triggers. This low-level exposure will help to desensitize a dog to what may be triggering their behavioral issue. The trainers can then use a form of behavior adjustment training to help solve the problem.
How Do Dog Training Camps Train?
There isn't a simple answer to this question, as all dog training camps will use their own methods of training. The right camp will care for your dog the same way you do, with qualified professional trainers that provide in-depth one-on-one training.
The methods that dog training camps employ to train your pup should be the No. 1 thing that is researched when looking for the right facility. It should go without saying that the training should be humane and force-free, but it is an unfortunate reality that many of these training camps still use outdated and less than savory techniques.
Ask the camp what methods they use before enrolling your pup. Avoid them if there is any indication that they may not be positive and compassionate, as forceful techniques can be detrimental in the long run.
Are There Specific Requirements for Dog Training Camps?
Yes. Any reputable dog training camp is going to have requirements that will need to be met before enrollment. These requirements are important for not only the health and safety of your dog but also the dogs they are spending time with. If a training camp doesn't have any requirements for enrolment, turn around and walk away.
Here is a quick list of some of the most common requirements for a dog training camp:
Proof of vaccinations and parasite control
Dogs should have their own leash, collar, and all appropriate tags
Owners will be asked to provide their own food to avoid stress
Instructions for any special dietary needs
Medications, as well as directions on use
Emergency release forms (not all facilities will ask for something like this, but these forms could be important in the case of emergencies in which the facility needs to contact your vet)
Is a Dog Training Camp Right for Your Dog?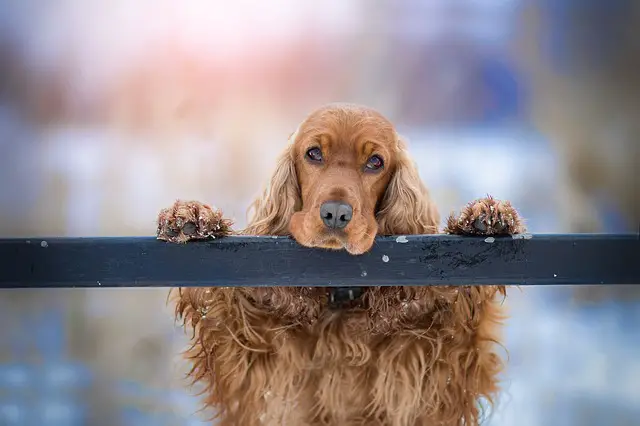 That depends solely on the pups themselves. Some dogs can do well in a kennel-type setting, while that setting could have adverse effects for others. No matter how young or old your dog is, it's important to assess their personality before placing them in a training camp.
The right camp that is run by qualified and trained professionals could be beneficial for dogs who need to brush up on, or refine, some of their basic skills and are well adaptable when it comes to socializing.
On the other hand, dogs that are reactive to people and other dogs, or dogs that have a considerable amount of anxiety, may not do well in larger camps. They might benefit more from the up-close-and-personal training that home camps offer.
Keep in mind that separation is a huge anxiety trigger for many dogs, and leaving them for extended periods may be detrimental to their mental well-being.
Things You Should Consider When Choosing a Dog Training Camp
Now that you've determined that a training camp might be the right thing for your dog, there are a few things to take into consideration when trying to choose the right one.
Certifications – Both the facility and the trainers themselves should have some sort of certification from reputable organizations like the International Association of Canine Professionals or the Association of Professional Dog Trainers. The facility should have no problem in showing you any credentials it might have, so don't be afraid to ask for them.
Training Methods – We already touched on this one, but it should be high on any dog owner's priority list. Ask whichever training program you select how it goes about training your pup, and it shouldn't have any issue with giving you in-depth detail. The training methods used will possibly be the single most important piece of information you can have when deciding on the right dog camp.
Ask as many questions as possible – The only way to make the right decision is by having the appropriate amount of information. Don't be afraid to ask as many questions as you can to obtain that information. After all, you are trusting these facilities with the health and well-being of a family member. While asking things like where your dog will be sleeping or what a day at camp consists of may seem like insignificant details, it is often these details that will set a good training camp apart from others.
Get a tour – There is no reason why a dog training camp wouldn't give you a tour of its facility unless, of course, there is something it doesn't want you to see. Most camps will be more than happy to show you and your dog around. If one doesn't, then it isn't a place you want your dog to be staying.
Location – The training camp's location can be important for several reasons. Is it in a secluded countryside area where external noise is at a minimum? Is it nearby in case of emergency? If it's not nearby, is it close to a vet? These are factors that people often don't take into consideration, but, in certain circumstances, they can be very important.
Frequency of Accidents or Injury – Accidents can and do happen. It's an unfortunate reality that even the best training camps can't avoid. Of course, you want to minimize the risk of this happening to your dog, so, look for a camp that has a low track record of accidents or injuries. This low record shows the facility genuinely cares about the well-being of your pup and does whatever they can to keep them out of harm's way.
Effective Emergency Procedures – This goes hand in hand with the frequency of accidents. Even training camps that have a low accident rate should have a plan in place for if or when those accidents occur. These emergency procedures are even more important if you plan on being away for the duration your dog is staying at the camp. You want to be able to rest easy knowing that your pup is well taken care of in emergencies, especially when you can't be there.
The Advantages and Disadvantages of Dog Training Camps
So, after all of that, are dog training camps helpful or harmful? I wish it was as simple as one or the other. The answer depends on both the dog and the camp itself. The right camp can be good for the right dog, but maybe not the wrong dog. Whatever the case may be, dog training camps can have their advantages and disadvantages.
Advantages
A large portion of dog training is done for you – Hectic lifestyles these days mean that not everyone has the time to spend training their dog. With a dog camp, a large portion of the training is done for you. Additionally, a solid foundation is built for when your pup gets home, making things much easier and less stressful for you and your dog.
A good place for a dog to go while you're on vacation – Lots of people put their dogs in boarding kennels when they go away on vacation. If your dog needs to learn or just brush up on some of its basic manners, a training camp can be a good option while you are away.
Your dog can be more open to learning – If your dog is the social type and doesn't get anxious being away from home, a new setting can often open them up to more learning. Believe it or not, doing the same thing over and over again with the same person can put your dog in a bit of a rut. A new environment and new people can give your pup a fresh start and allow them to learn new things.
Disadvantages
There are no guarantees – There are no guarantees when it comes to training your dog, even though many training facilities claim there are. Remember that what is done can quickly come undone, if it even takes hold at all. Anyone who has a stubborn dog can relate. The good thing is that many reputable training camps are just a phone call away and are typically happy to answer any questions you may have after your dog gets home.
Owners still have work to do – Dogs can sometimes have a difficult time generalizing, and because of this, there will still be work that needs to be done when they get home. Transferring what was learned at the camp to the home can be difficult, and the owner must be willing to follow through with training routines and commands to ensure consistency. If not, what is done at camp can quickly come undone at home.
Owners don't get to see what is happening at camp – Unfortunately, dog owners can't see how their dog is being treated at camp. While most good dog training camps have adopted new methods of training, there are still reported cases of abuse and mistreatment. This is why it is important to do as much research as possible on the training camps that you may be considering putting your dog in. No one wants to put their pup in bad situations.