This poor dog saw the cat in her bed and knew that she had to go for human backup to reclaim her bed.
I looked over to see the cat perched atop my pillow, looking at me with a smug expression. It was obvious that she thought she had won some sort of victory by taking over my bed. But there was no way I was going to let her get away with this! I ran to find my human. When I found her, I barked and led her back to the bed. She understood immediately what I wanted, and she chased the cat out of my bed. Once again, I had won the battle for the bed – but I knew the cat would be back. I'll just have to be on guard next time!
Top 10 Dog Videos Today
1.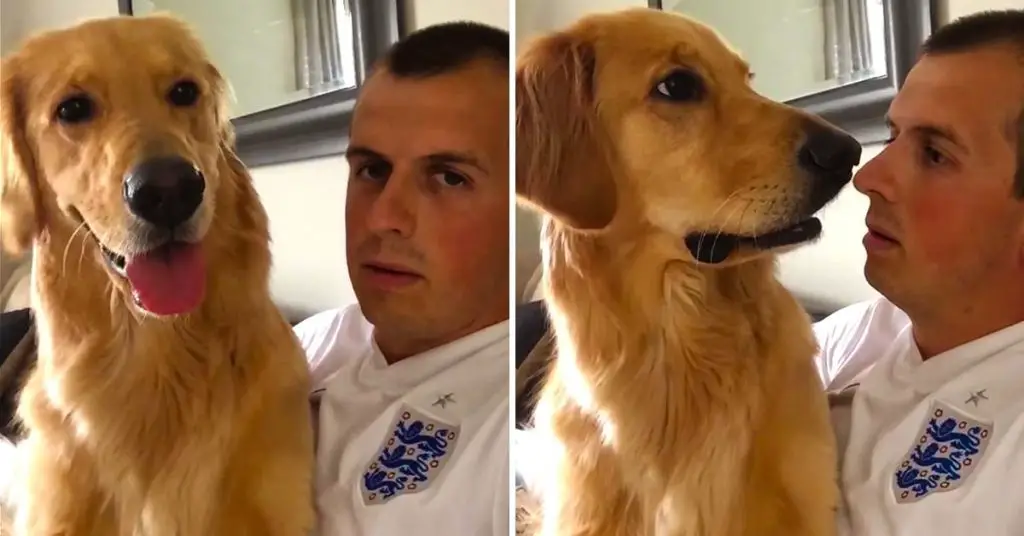 John Bache sits down with his Golden Retriever to share the special news. Watch how adorably he reacts. When dad told his Golden Retriever about ... Read more
2.
3.
4.
5.
6.
7.
8.
9.
10.