If I had to describe what a best friend in the dog world would look like, it would have to be a dog who is friendly, cute, fun, active, and up for just about anything. If you think that sounds like a Corgi, you are right. Corgis are the best buddy of the dog world.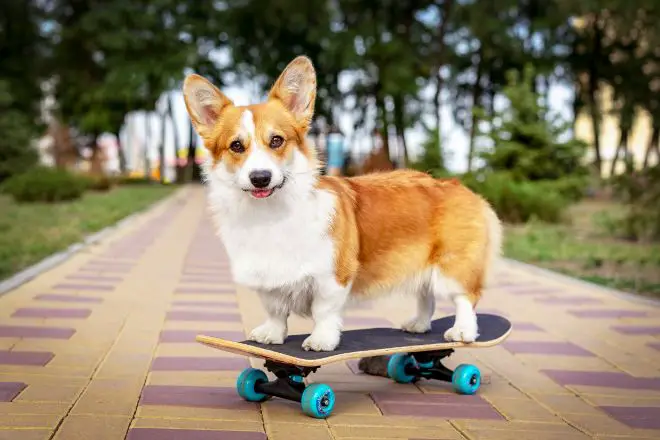 Is that an adorable Corgi rolling by? No doubt that Corgis, especially Pembroke Corgis, are the friendly party guys of the dog world. I'm here to introduce you to this fun bunch of cuddly canines. If you don't already love Corgis, I bet you will after this! Take a look below for some fun Corgi facts!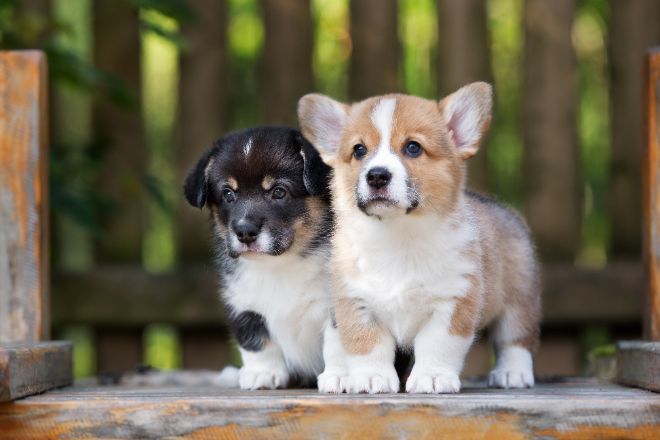 1. Corgi puppies are adorable, but so are most puppies. However, as they grow up, Corgis stay pretty adorable. Many humans think Corgis look like teddy bears because of their ears and fluffy coats.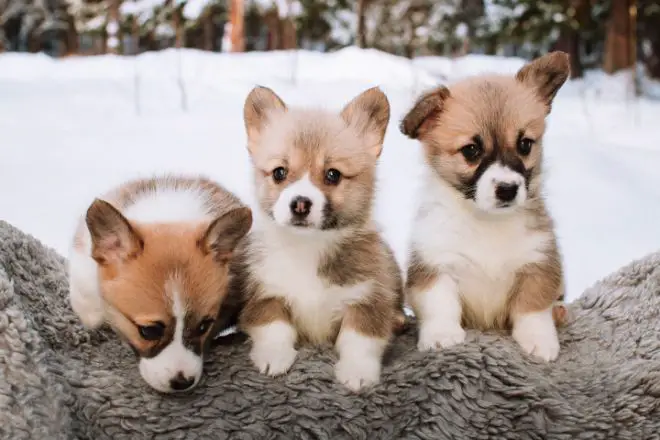 2. Corgis come in different colors, but most humans think of Corgis as being just beige and white. The official name for the beige is red, but I don't see colors the same way you do, so I am just going by what I am told. Whatever their color, they are so cute.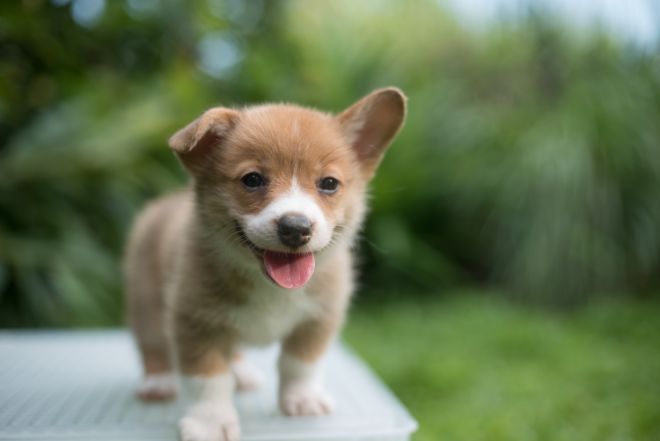 3. Corgis are super active dogs who love to herd things and figure out puzzles — just not the kind of puzzles humans do.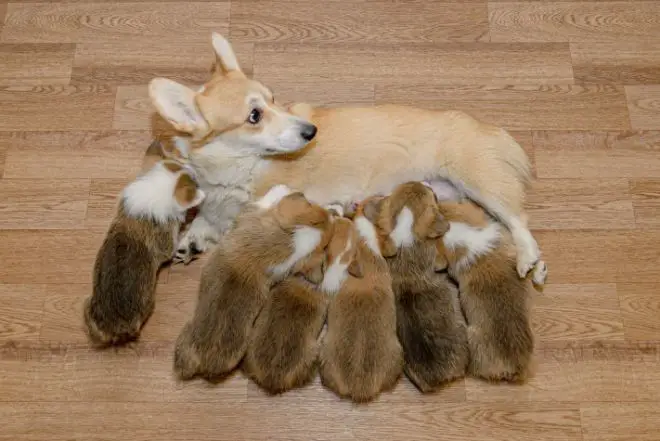 4. Corgis have an average of six puppies with each litter, and they can look pretty tiny at first. But that makes a lot of sense when you figure that when they're adults they only grow to about a foot tall.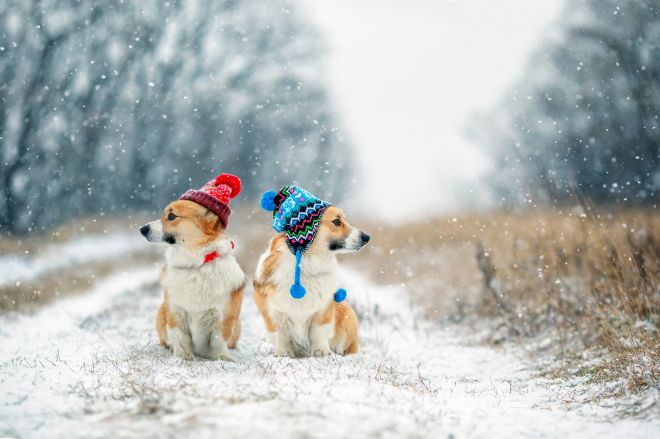 5. Because of their double-layer coat, Corgis are used to staying warm in cold weather. Plus, they look fabulous in any kind of fashion and are pretty cool about dressing up.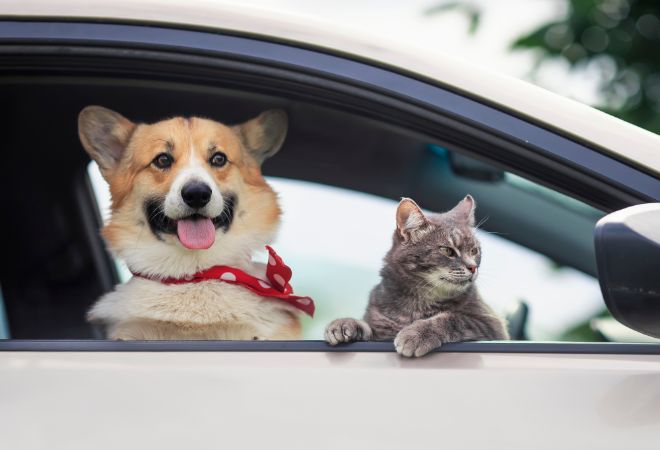 6. Even though they love a good time, Corgis can also be very Zen. If you love traveling and being active, a Corgi will calmly travel with you and be ready for fun when you arrive. Plus they get along with other dogs and even cats, so they will keep the drama to a low level.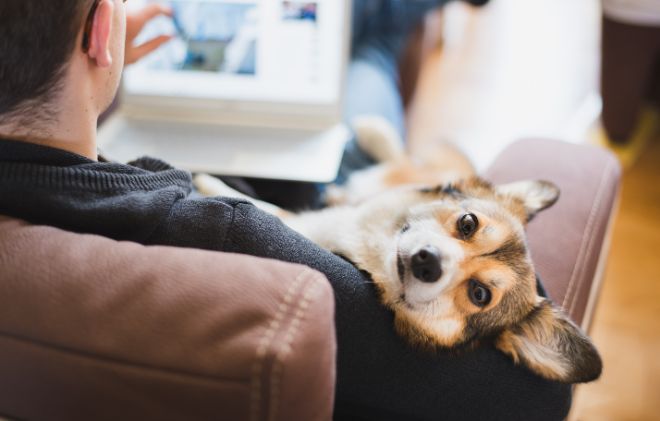 7. Did I mention that Corgis love to cuddle? At the end of a long day herding sheep, or just chasing shadows around the yard, a Corgi will be ready to snuggle up with their humans.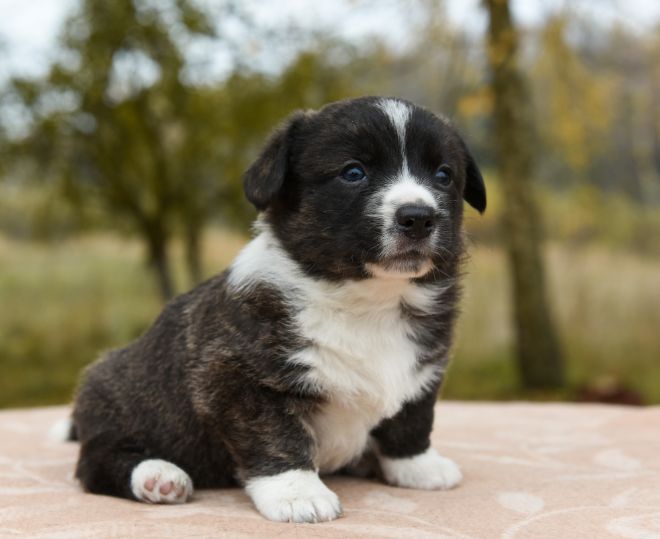 8. Corgi puppies look like little balls of fluff. Their adorable faces, poofy coats, and friendly personalities are just a few reasons why they make up so many viral videos, and humans cannot resist them.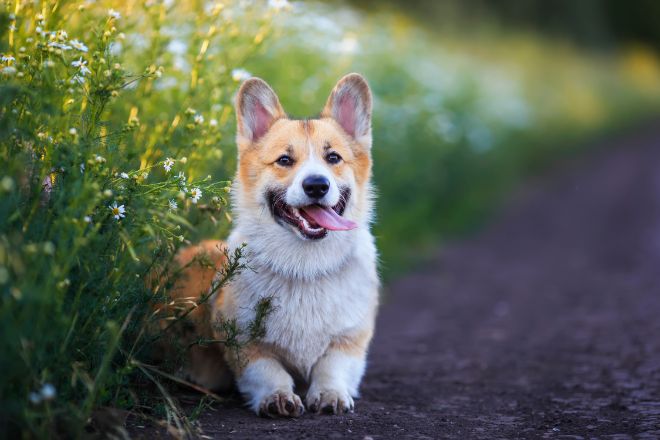 9. If you are a human who loves the great outdoors, then you might want a Corgi to join you on your adventures. Despite their short legs, they are excellent runners. All that breeding over history makes them excellent herding animals means that they will have no trouble keeping up with you.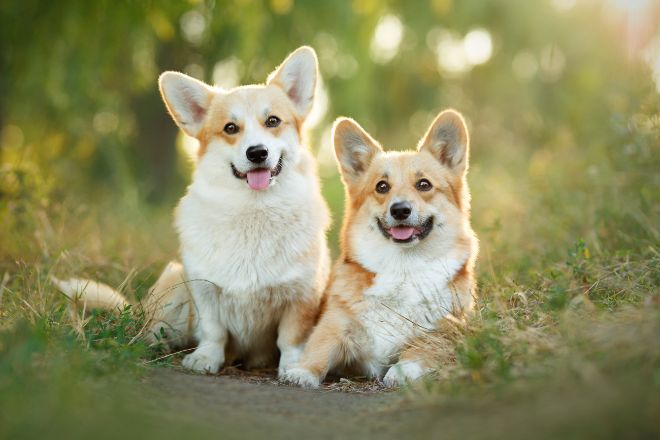 10. Corgis are not just social animals with humans, they also love being part of a pack. That is why getting one is kind of like eating really good doggy treats — one is never enough!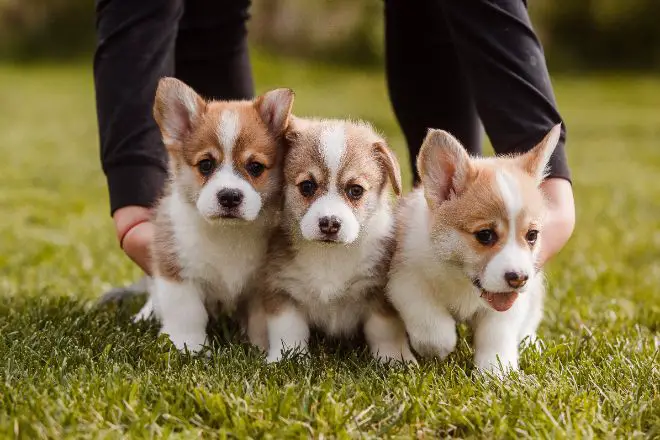 11. Like most other dogs who are on the small side, Corgis need to be sure to watch their weight. Their humans can help by not overfeeding them or limiting their activities. Though they are strong and sturdy, too much weight can hurt their joints.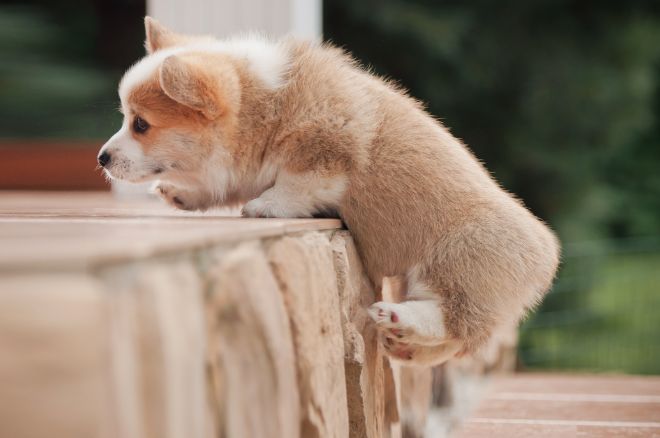 12. Remember that Corgis are vertically challenged, also known as being short. This does make them cute, but you need to keep an eye on their health. If you have a lot of stairs, using ramps is helpful. Corgis can experience problems with their hip joints later in life, so be sure to make regular vet visits part of your routine. And don't forget the post-vet treats!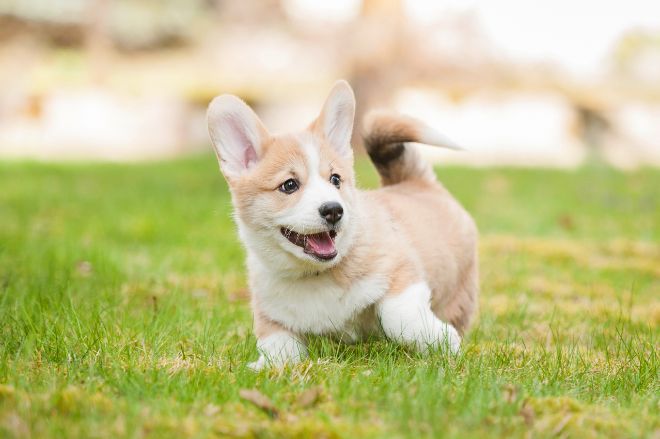 13. Sometimes during playtime, a Corgi may try to nip at a human's feet while they run around. This does not mean they are aggressive. This is how they keep animals in line during herding exercises, so it probably just means that their humans need to be put back in line.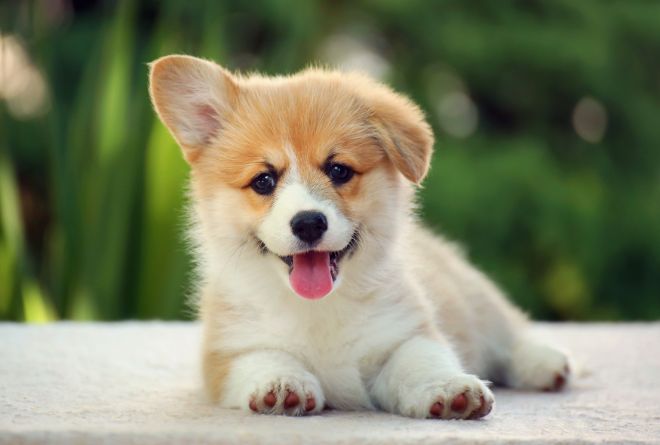 14. Corgis are great with children. They are fun, active, and affectionate, plus they look a lot like the fake, stuffed animals that human babies like so much. It's just a little harder to wash them.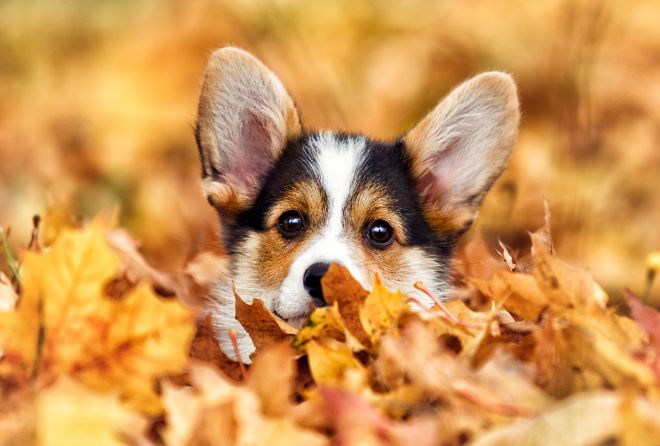 15. Officially, Corgis are Welsh Corgis, which makes sense because Corgi is Welsh for "dwarf dog". There are actually two different breeds of Welsh Corgis – Pembrokes and Cardigans. The Pembrokes are more well-known, probably because some really famous lady has a lot of Corgis in her castle.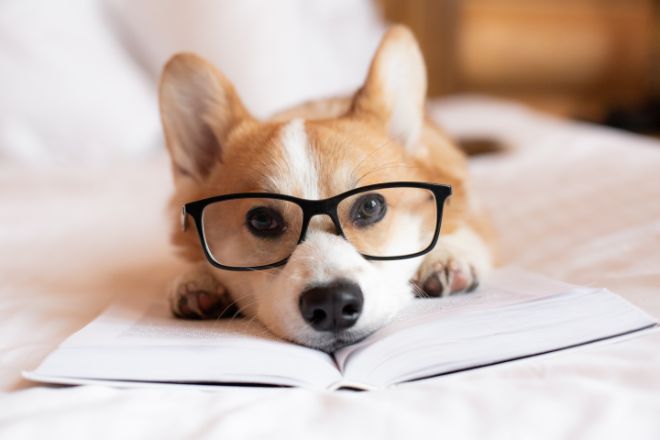 16. Not only are they adorable, active, and cuddly, Corgis are also highly intelligent. They love using their brains to get the job done, so you need to challenge them. Try hiding things for them to find or teach them to find things like your keys, so they can help find items you didn't mean to hide.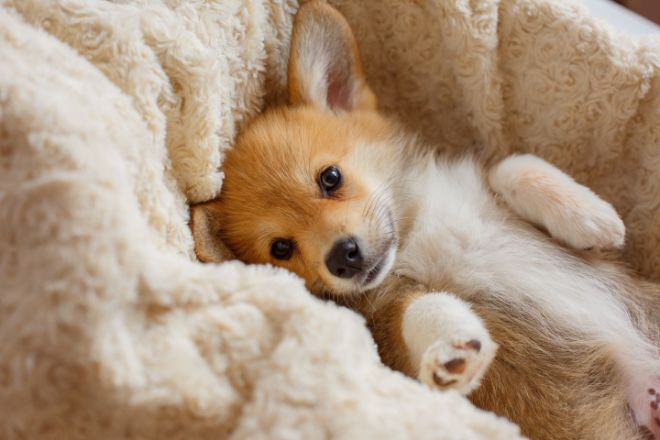 17. A Welsh legend says that Corgis used to be ridden by faeries into battle, so their magical nature is not that surprising. Their small size probably made them the first choice of tiny woodland creatures.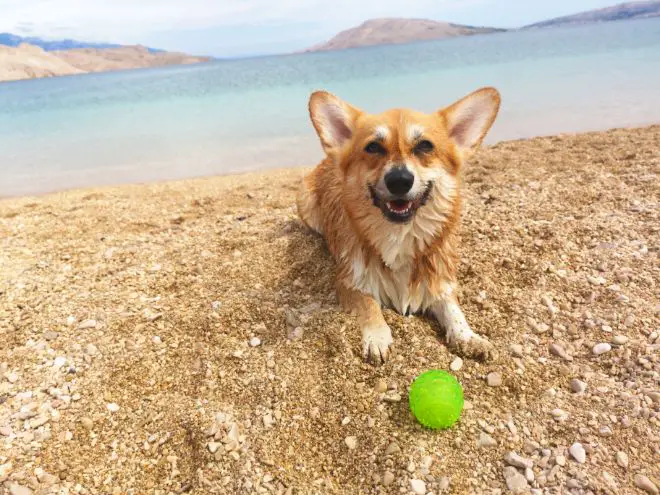 18. Corgis also love water! But because their legs are so short, dog paddling can make them exhausted. Be sure to supervise their water activities closely!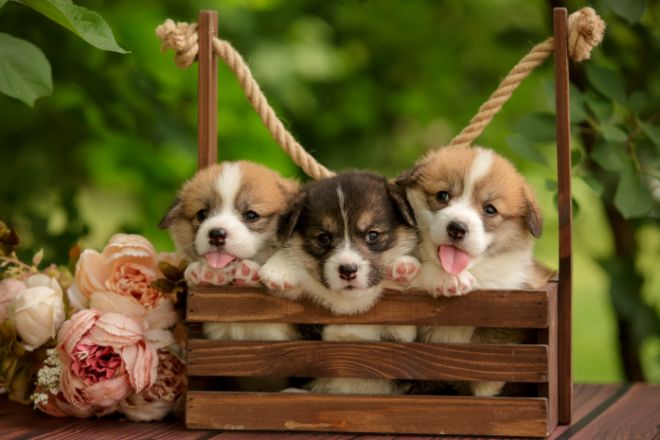 19. Those fluffy coats are a result of double-coating. If you have ever admired another human's head of hair, you know how the rest of us dogs feel about a Corgi's coat! They have one inner layer of shorter fur with an outer layer of longer hair. Fluffy and cute, but remember that means there will also be a lot of shedding.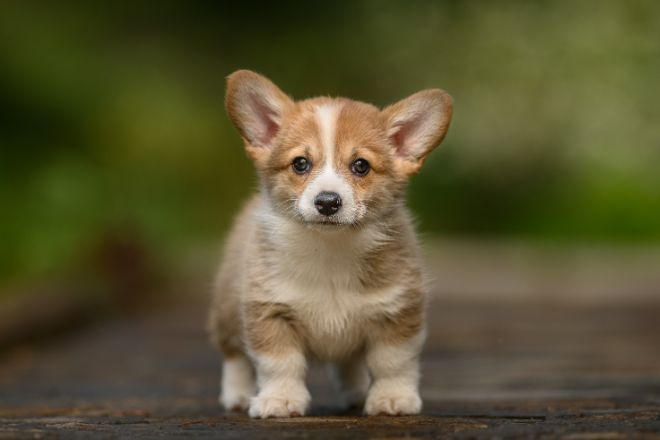 20. What other adorable dog has chubby, fluffy feet? I can think of any right now, but that is probably because I am trying to decide whether to chase my tail. Think of it this way — Corgis are adorable head to toe!
Let's face it, there are a lot of different dogs out there to choose from. Still, it is hard to imagine a dog that is more adorable, loyal, fun, and snuggly than the Corgi. Humans want to be with them, and so do other dogs.