It can be hard to narrow down your wedding guest list. Which friends and family do you want alongside your special day? How many people can your venue fit? How do you choose who to invite?
One thing is for sure — these brides and grooms knew that they needed an important member of their family — their best friend, many would say, to be a part of their nuptials!
1. They call it the "sweetheart table," so of course this sweetie had to join the bride and groom.
2. After a walk down the aisle, it's time to give these two furry friends their own walk.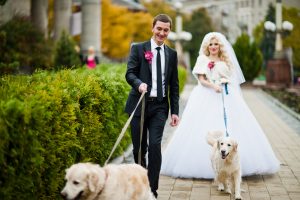 3. There's nothing like a sunset walk on the beach after vows with your new life partners.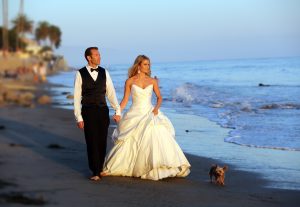 4. You can't get your wedding portrait complete without also including the most important family members.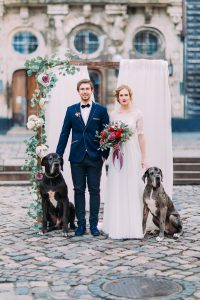 5. This dog shows his happiness that his paw-rents finally tied the knot!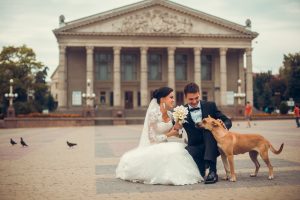 6. Saying "I do" to playing some fetch on the beach to celebrate mom and dad saying "I do."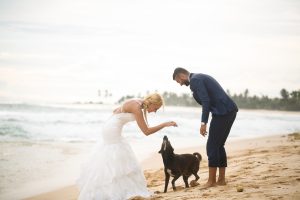 7. A kiss for mom and dad, and then a kiss for me!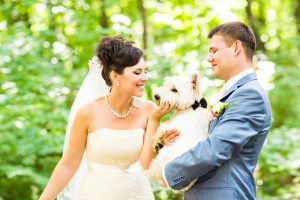 8. This crew of dogs is happy that their parents finally said yes, but they also are really want to attack that arbor of perfectly good sticks to fetch.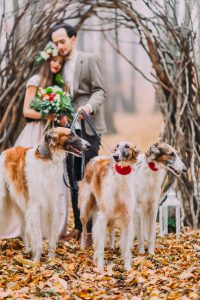 9. This happy family is swinging into their new future.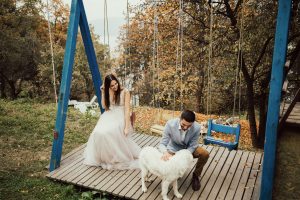 10. Could this pup be any happier that mom and dad finally said "I do"? Well, he might be happier if he could catch that squirrel he sees over there…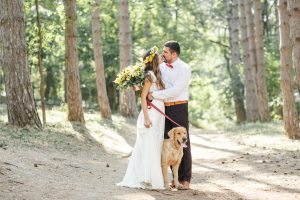 11. The lovely couple's Dalmations got the memo for the black and white dress code for this special occasion.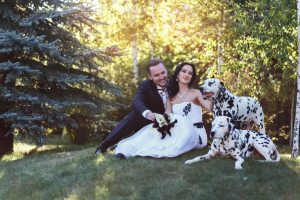 12. And these happy pugs made sure to match mom and dad on their special day, too!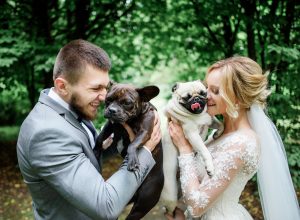 13. This floofy pair couldn't be happier that their pawrents finally took their walk down the aisle.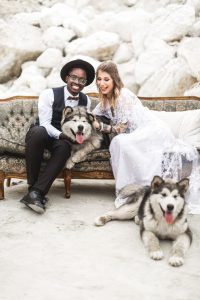 14. "Mom. Dad. I'm so happy you are getting married, but can we make this day a little bit more about me too?"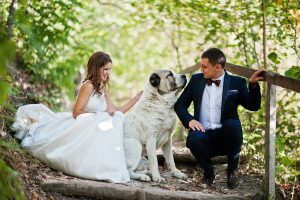 15. Nothing like a gang of your favorite furry friends to be by your side when professing your love and devotion to each other.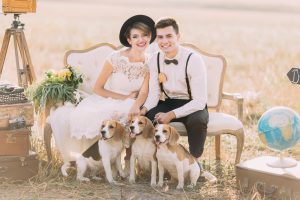 16. "Mom gets to hold her bouquet of beautiful flowers, and dad gets to hold beautiful me."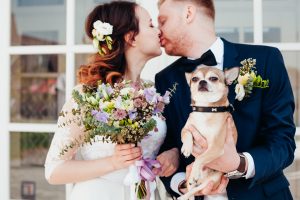 17. What's better than a nice stroll around the park after an amazing wedding?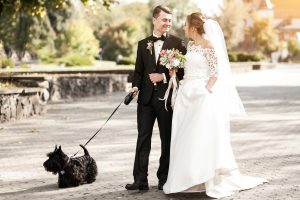 18. "Mom and Dad said I had to get dressed for the occasion…but can I take this bow tie off after these photos?"