Winter snow is fun, but spring is better. The weather warms up, so we get to go on more walks, and there are so many good smells outside. Spring flowers are kind of like us dogs – they smell great and make our humans happy. Here's to spring flowers!
1. You said we shouldn't come to meet the new neighbors empty-handed, right? I know they like these because they have a whole bunch of them outside their house. That's where I found these.
2. Oh, so we dunk for the apples and jump in the pile of leaves? My bad. Do apples taste like dirt and squirrel pee?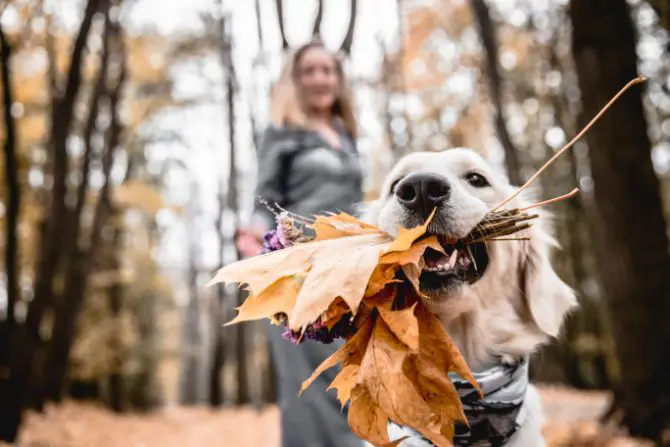 3. My human kept saying there were some dandy lions in the grass, but I have looked everywhere and all I can find are these yellow flowers.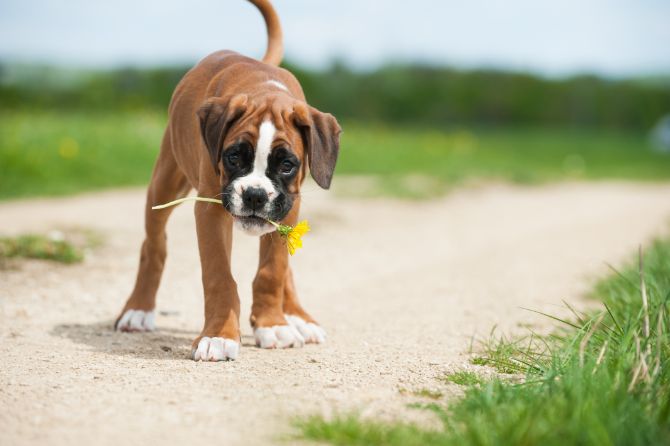 4. All I am saying is you have to dress for the job you want. And I got yelled at when I tried to water the flowers "naturally".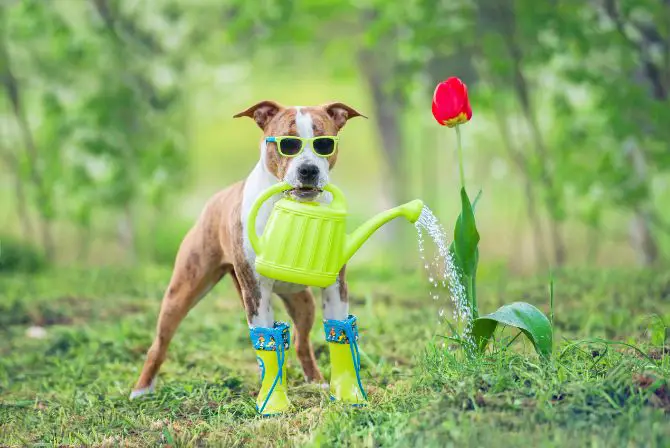 5. I am trying to get my smells in before those fuzzy, buzzy things come back.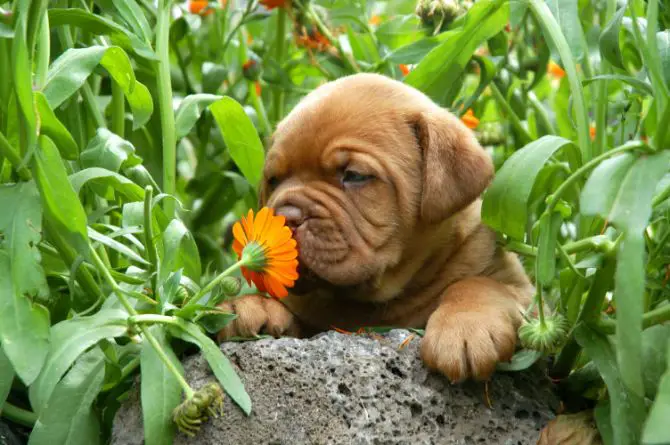 6. I am just saying that if the flower girl took her job seriously, she would not have left her pretty garland sitting on the chair.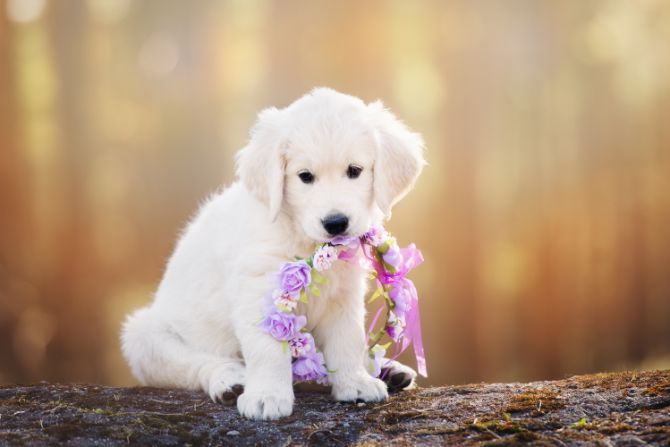 7. Yeah, I like the blue; it's perfect. What do you mean that you want to see the yellow one again?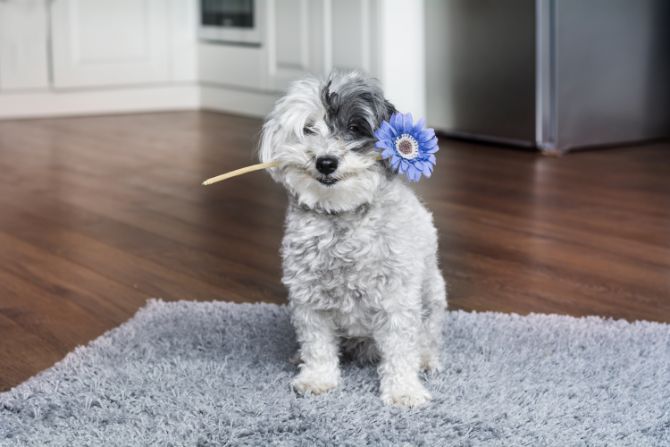 8. I do not mind being black and white, but every now and then I like a little pop of color to make me look more approachable.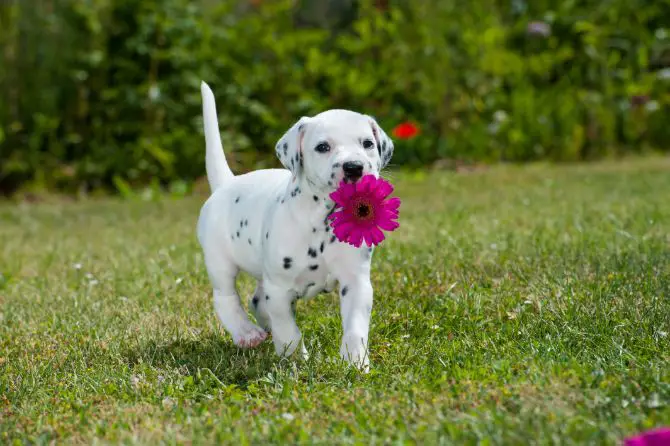 9. Can someone help me out here? I am getting a snoot-full of pollen. I did not get my peanut butter covered allergy pill today. Anyone?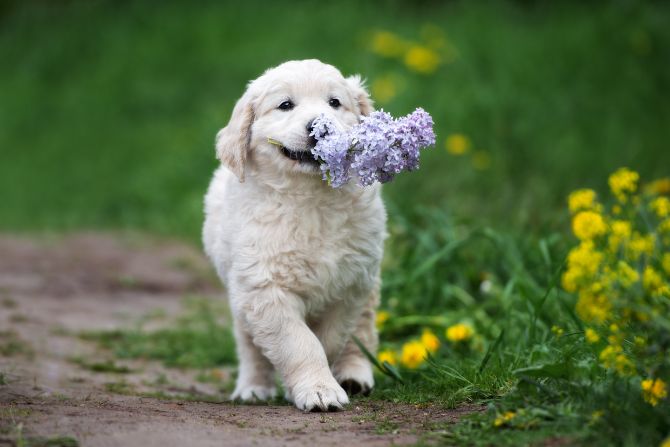 10. I thought we agreed last time that I would be the dashing suitor and you would play the old lady in the hat.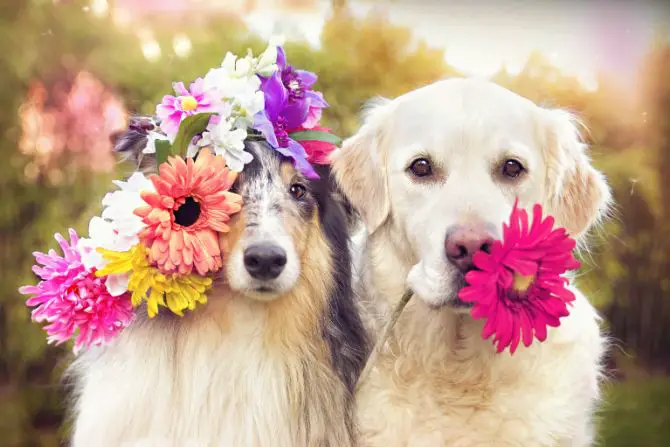 11. All I am saying is that you missed a thorn on the stem, so if I drop this before you propose – not my fault.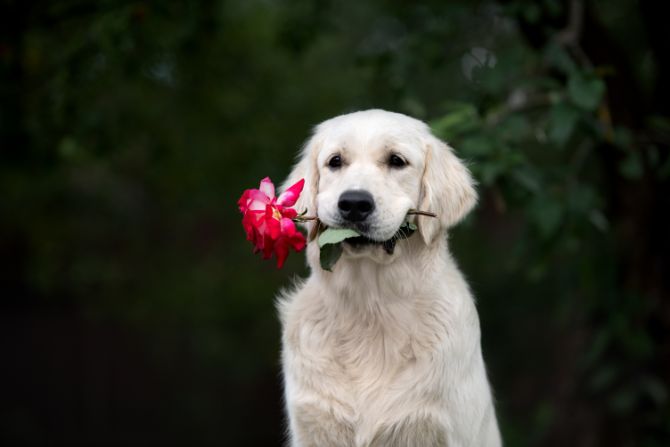 12. The Dutch would call this mouthful of tulips, "mondvol tulpen". And that's saying a mouthful.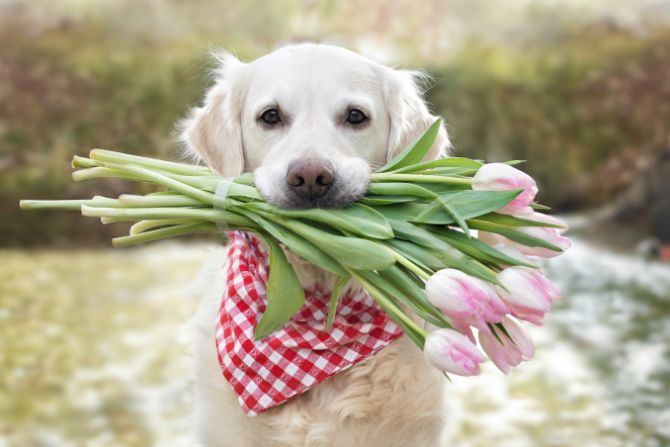 13. Yeah, so, that big flower arrangement on the kitchen counter? I think the flowers got heavy from drinking all that water and the bowl tipped over. But it's okay, I lapped up as much water as I could, and I saved this flower for you. Can we go outside now? I have to pee.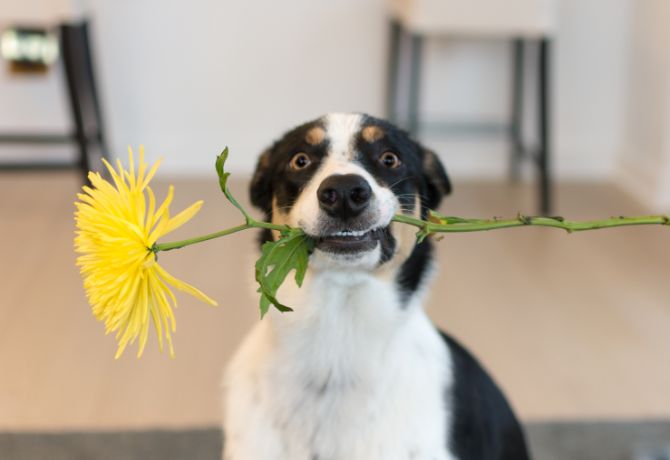 14. Tell me the part again about the princess laying in the forest on a bed of flowers waiting for the prince to come kiss her. I love that part.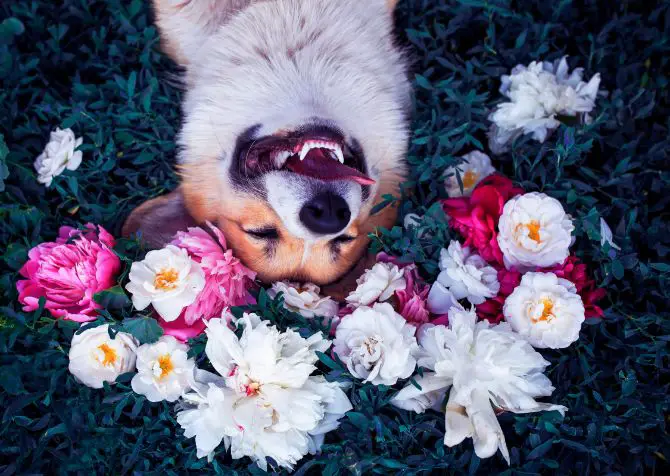 15. I know I am not supposed to go in the garden next door, but I heard you say that those sunflowers are bigger than my head. Turns out – you are right.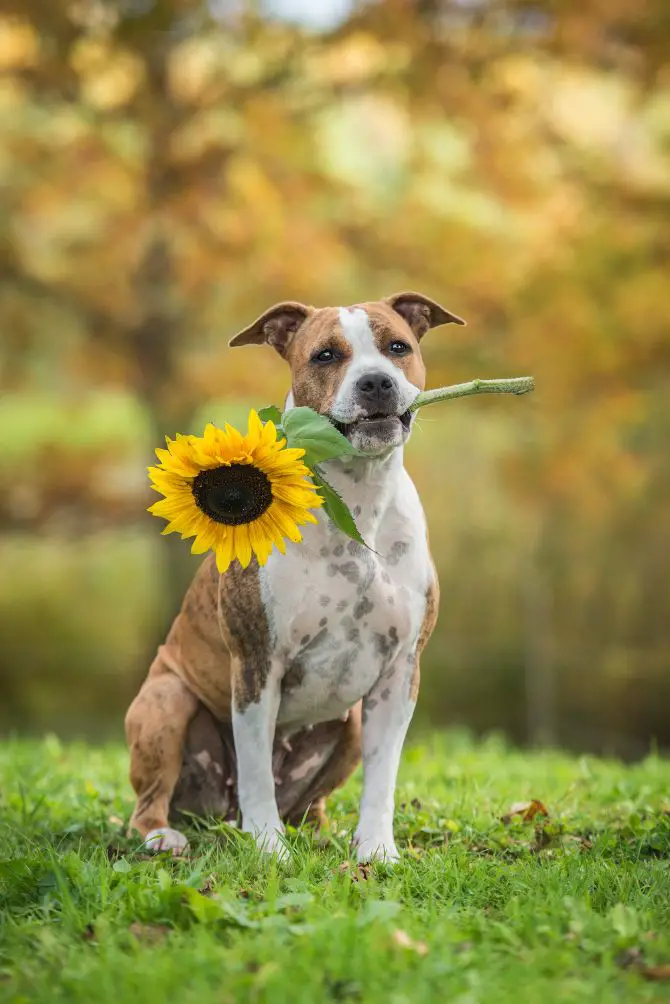 16. I need a little help with my "she loves me, she loves me not". Turns out it's impossible to do without thumbs.
17. After listening to "Wildflowers" in the car for the one millionth time, I finally got the hint. Be careful. I may have scooped up a bug or two.