My friends and I (the other dogs on the block and some my owner found through their humans online) put together this photo album of us being EXTREME sports dogs!
1. Here I am, jumping into the swimming hole on our last hike to the top of the falls. It looks like a scary bottomless pit, but my owner was there to help me out if I got scared – which I didn't.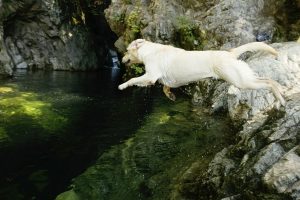 2. My littlest humans and I went kayaking around the lake over the summer. I was there to help them if they capsized -thankfully, they didn't- or protect them from sea monsters. I can't wait for next summer to go again.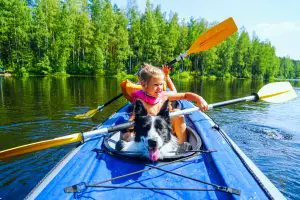 3. This is my owner Mike and me on our way back from the corner-store. He trained me to do this so we could go on bike rides without needing one of those kiddie-wagons. Think I'm ready to hit the jumps? I do.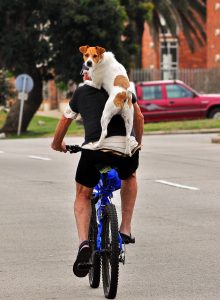 4. Not the best raft, I'll admit, but when these guys are ready to do something wild, I'm always in. Surprising how well this mattress held up and floated downriver. When we got to the end, it wasn't too comfortable anymore, so we'll have to bring a different mattress next time. Maybe I'll get my owners a real raft for their birthdays.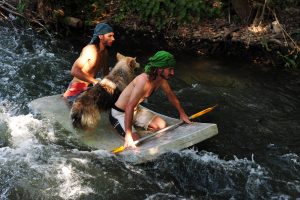 5. Ommmmmmm. Ommmmmmm. This is my Zen place. My owner and I go here whenever she can get away for a few days to soak in the peace and quiet. I'm up in the front looking for fish and practicing my yoga asanas.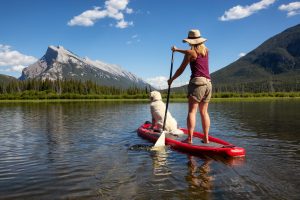 6. My brother and I went snorkeling last summer at the lake house. Is this how this thing is supposed to work?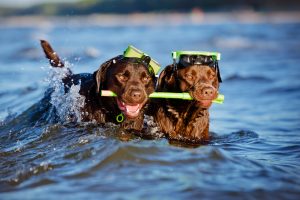 7. Yup, that's me! Making my way downtown, boarding fast, faces pass, and I'm homebound. This one was taken when we were out west for Christmas, and I had to shred the slopes with my owners – I couldn't say no to that powder. Just look at it! Next time I need my goggles, though.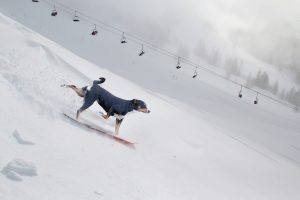 8. Vroom Vroom. Yeah, we're cool. My owner trained me to ride motorcycles since I was just a wee pup, knee-high to a grasshopper. These days we love traveling like this and seeing the countryside from the back of my owner's iron horse.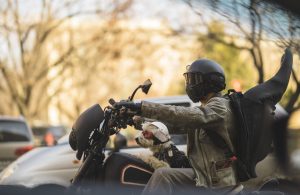 9. I love riding in the sidecar when we go on motorcycle trips. My goggles are a bit big, but I'm working on growing into them.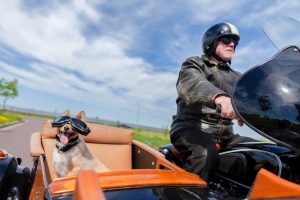 10. Yeppppp. That's me, Francis, as a pup. My owners did a photoshoot – how do you think it turned out? It only looks like I'm about to float away – I didn't.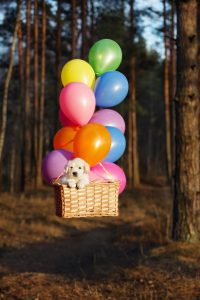 11. Yeah, I ride. Maybe you've seen my videos on the internet, or videos of other skater dogs like me. Skateboarding is a bulldog and French bulldog thing. We're born ready to skate.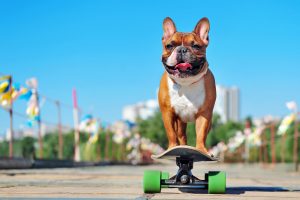 12. Ziplining across the river was a lot of fun. We had to cross when we were out for a winter hike, and this is what they rigged up for me. Hey, it works, right?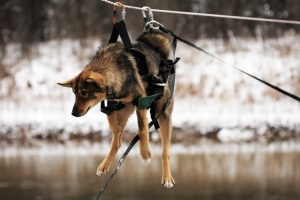 13. Surfs up! This photo was taken by my owner when I was riding the waves in California. We're always looking for our next surf spot.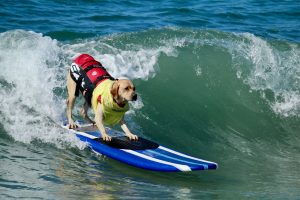 14. Okay, I'm not going to lie: this was pretty scary. My owner is a pro, though, and we had nothing to worry about. You wouldn't believe how far I could see and how small everything on the ground looked from up there.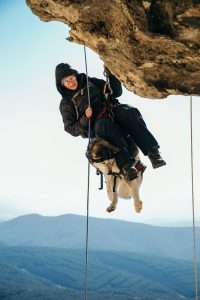 15. Wooooooo! I love when we go skydiving. Coming in hot, look out below!