12-year-old Golden Retriever, Cash, has been lonely the past few years after his dog friend unexpectedly died. Now his family is surprising him with a new puppy friend.
This Christmas, a golden retriever dog got a special surprise wrapped up in a box. He unwrapped the puppy like a present! It is an absolutely incredible experience to watch the furry friend discover the new addition to the family. As for the puppy, he seemed just as thrilled as his new mom about finally being home for the holidays. Looks like this little pup is already learning how to play with his new friend!
Top 10 Most Heartwarming Dog Videos Today
1.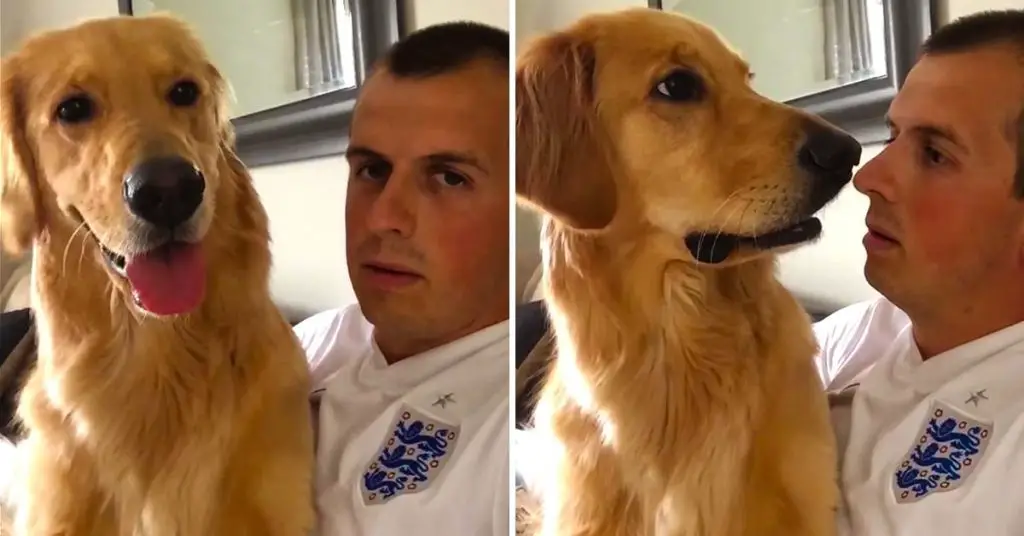 John Bache sits down with his Golden Retriever to share the special news. Watch how adorably he reacts. When dad told his Golden Retriever about ... Read more
2.
3.
4.
5.
6.
7.
8.
9.
10.